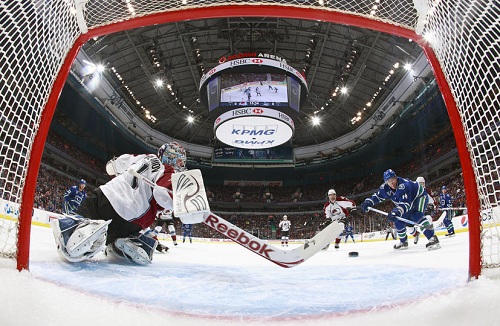 Just around the way from Pepsi Center is the Denver Coliseum where playoff hockey is being played by the CHL Denver Cutthroats, the Colorado Avalanche affiliate. One place that playoff hockey won't be played at is in the Avs building. Their offseason work cut out for them, the front office should be working hard to formulate an offseason plan going into the Draft and retooling the roster.
Sadly, I doubt much of anything is happening in the Pepsi Center office where Pierre Lacroix, Greg Sherman and Joe Sakic are holed up.
Losing 11 of their last 14, the Avalanche are now tied for last place in the NHL with the Florida Panthers at 26 points. This is the best-worst position for the Avs now because if they can't be productive on the ice they may as well be productive in the draft by hopefully obtaining the number one pick out of the lottery.
The Avs don't want Seth Jones, they need Seth Jones. The need for a skilled defenseman is displayed obviously every night the Avs take the ice and give up a seemingly inevitable three to four goals a contest. Semyon Varlamov is doing everything he can but Erik Johnson hasn't lived up to his stature as a former number one overall pick and the Greg Zanon pickup hasn't produced anything tangible.
Hell, even Cody McLeod doesn't look right out there.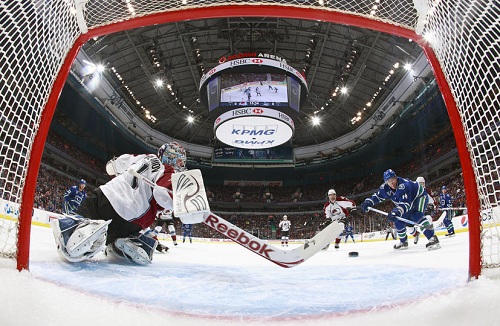 The Avalanche are an avalanche of disappointment with Matt Duchene, PA Parenteau and Gabriel Landeskog unable to simply put the team on their backs and carry them through to a playoff berth. It isn't their fault they don't have good enough teammates to support their efforts in kind.
At least sitting at the bottom of the league standings isn't lonely, Florida is right there to keep them company.