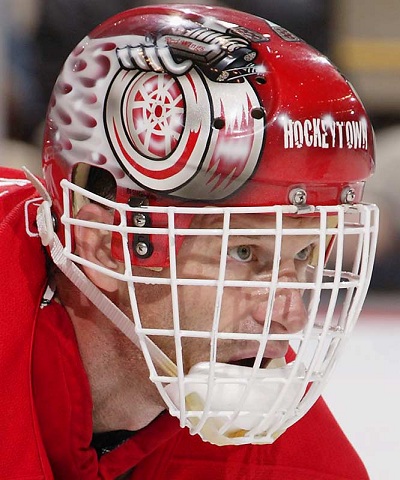 I bet you didn't expect to see that name in a headline again. Well think again, because "The Dominator" wants to return to the National Hockey League. The man who apparently never ages (he's supposedly 47 years old!) has decided, after taking a year off, that he wants to play again. Let me rephrase that…after taking a year off hockey. But did he partake in activities that normal retired people do? Heck no. NHL.com's Michael Langr noted that Hasek has kept himself busy by: cycling, skiing (in the Alps as well), spinning, soccer, volleyball, biking (pedaling across Albania), and even race car driving with the pro's in Spain! At 47! Just reading what I just wrote makes me have to stop for a breath. It also makes you question if he's even human. He's certainly not a normal retiree that's for sure. Let's first backtrack to Hasek's early days.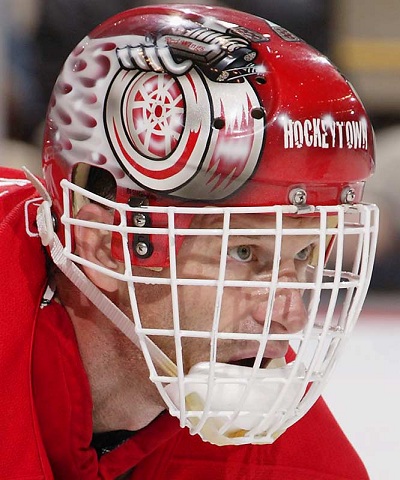 He was drafted way back in 1983 by the Chicago Blackhawks at, wait for it…199th overall! There are only 181 total picks in the draft now. So if the NHL had the same draft format in 1983, Hasek would've been passed over. Whoever was responsible for drafting him should be arrested for stealing…one of the greatest goaltenders to ever play the game, and the GM at the time, Mike Keenan (you might've heard of the guy) should also get arrested for choosing to keep Jimmy Waite instead of Hasek. Waite ended up playing a combined 90 games through the next 6 seasons before spending the rest of his career in the minors and overseas. I sometimes wonder if Mike Keenan and Mike Milbury ever go to the bar and just cry into their beers. Milbury is known for trading Roberto Luongo and Olli Jokinen to the Florida Panthers in return for Mark Parrish and Oleg Kvasha. He instead opted to go with rookie Rick "The Human Cast" DiPietro. I wonder how that worked out for the Isles in the long-run.
His next stop was in Buffalo. From 1992-2001 Hasek was outstanding. In his time there he racked up enough trophies that would likely fill all the shelves in his house. He was crowned the NHL MVP by winning the Hart Trophy in 1997 and 1998 (nominated in 1994, 1995, and 1999). He won the Lester B. Pearson Award (now called the Ted Lindsay Award) for being the most outstanding player in the regular season also in 1997 and 1998 (nominated in 1999, he almost had a Pearson Award hat trick!). He proved he was the best goalie in the league 6 times (1994, 1995, 1997, 1998, 1999, and 2001). He allowed the fewest goals in the league in 1994 and 2001, claiming the Jennings Trophy. He was an All-Star in 1996, 1997, 1998, 1999, and 2000. And he was also named to the NHL First All-Star Team in 1994, 1995, 1997, 1998, 1999, and 2001. Is that enough self-accomplishment for one player or what? Except the one thing he lacked was Lord Stanley's long-alluded Cup. It wasn't until Red Wings GM Ken Holland traded Slava Kozlov and a draft pick for The Dominator.
Upon his arrival in Detroit, Hasek won a career high 41 games. In that year, he finally won the Stanley Cup. All was right. It was a true storybook ending to Hasek's career, riding off into the sunset with the Stanley Cup. Wrong. He did take a year off, but returned to the Wings for the 2003-04 season. Welcome back Dom. He went 8-3-2 that year while backing up Cujo and while battling a groin injury. He went through another "retirement" phase, before returning for the 2005-06 season with the Ottawa Senators. That proved not to be a good fit for him, and the Senators let him go after the season. Enter Detroit again. In 2006, he returned to Hockeytown for what seemed like his last year. He signed a non-committal one-year contract for the season. But after going 38-11-6 he proved he still had plenty of gas left in the tank, and he resigned again, this time again for one year. He even took a hometown discount to stay with the Red Wings. When the 07-08 season began, Chris Osgood was back playing on a normal basis, and Hasek and "Ozzie" split time pretty much 50/50. This proved to be a lethal combination, as Detroit won the President's Trophy, and later the Stanley Cup.
Ok, Hasek, try that whole "riding off into the sunset" thing again, and this time, you have the satisfaction of 2 Cup rings. Nope. He did take a year off, but the year after, the Dominator resumed his career, but in Europe, playing for HC (Hockey Club) Pardubice of the Czech Extraliga. At the age of 44, he finished the season with a record of 24-12 (2.24 GAA). His most recent stop was in the Kontinental Hockey League (spelled with a "K" because there are numerous other CHL's) in Russia, which was really growing in popularity. His stint in HC Spartak Moscow was a bit of a struggle for Dominik, although he did finish with a winning record of 23-18-3 (with a GAA of 2.45 and a SP of .915, and including a league-leading 7 shutouts). The mediocre record was more of a team effort however. According to hockeydb.com Spartak Moscow only managed to score 129 goals (the least amount of goals scored in their division, and 3rd least in the league).
But after the long list of accomplishments I mentioned earlier, Hasek has told his agent, Ritch Winter, that he wants to play once again. But not just anywhere. He has reportedly turned down offers in the Czech and Russian leagues, with his sole intent being, a comeback to the NHL. There were three teams reportedly in the mix for the legendary goalie, including the Detroit Red Wings, the Buffalo Sabres, and the Tampa Bay Lightning. The Bolts tried going with Dwayne Roloson, but after last season's horrendous 13-16-3 record with a staggering 3.66 GAA and .886 SP, my expectation would be for Roloson to retire this offseason. Last year's backup, Mathieu Garon is signed for next season, and Steve Yzerman just sent two of their 2nd round picks in this year's draft along with a 3rd round pick in next year's draft for Anders "The Giant" Lindback. I'll take full credit for that nickname. You're welcome NHL.com. He's 6 feet 6 inches tall, and has played in Pekka Rinne's shadow in Nashville. I expect Lindback to be a good fit for Tampa Bay, especially in the long run since he's only 24. With Lindback and Garon now, you can cross the Lightning off the list. There is no way that Buffalo can make that many moves this summer. They already have the 5th least cap space in the league according to CapGeek.com, and they only have 19 players under contract so far. To add to that, franchise goalie and US Olympian Ryan Miller still has 2 more years left, and Jhonas Enroth proved to be a very reliable (and cheap, only $675,000 of cap space). His record of 8-11-4 doesn't appear to be reliable, but when you see that his GAA is 2.70 and his SP is .917, you can clearly deduce that the lack of offense is the main problem in Buffalo. They should look to make some changes in the forward positions first.
That only leaves the Detroit Red Wings as the sole destination for Hasek's return. The Wings have had problems in the position of backup goaltender for a long time. Clearly Ty Conklin was not the man for the job, and face it Wings fans, neither is Joey MacDonald. His 7 game winning streak, extending the Wings' record for the most home wins in a row in NHL history was very impressive, but after the streak ended at 23 wins, "Big Mac" went 1-4 with a save percentage of .865. Conklin will be a UFA come July 1st, and he could very well retire as well. MacDonald is under contract for next season, but it's a 2-way contract, so he could easily be playing in Grand Rapids next year.
Enter Dominator. I have no doubt in my mind that Hasek is in better physical condition than most of the players in the league. He is also one of the most dedicated and hardworking players ever to play the game. His son actually attends Michigan State University, which is yet another draw for him to return to Hockeytown. He'll likely want a one-year deal, and I think he would be able to start a good 30-35 games next season. Feel free to doubt me, but if there's one thing that Dominik Hasek is known to do, it's proving his critics wrong, time and time again. Detroit would be happy to welcome him back, and if history repeats itself AGAIN, don't be surprised to see Hasek riding off into the sunset wearing his 3rd Cup ring.
Expect to hear more news from Hasek and his agent possibly sometime this week, maybe on draft day, or another day leading to July 1st.
Thanks for reading. Follow me on twitter @yungspork.