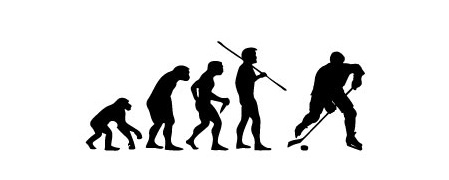 Change is a constant whether you like it or not.
Just look back on the last two decades of hockey and the theme of change is evident.
The evolution of hockey equipment alone in the last few decades has drastically changed the way the game is played. One big change of course was the introduction of the composite hockey stick that overtook the once beloved wooden stick. Equipment has not only improved in efficiency and effectiveness but also in looks.
Do you remember just how big and ugly goalie pads used to look compared to their slickness now?
Check out this mini feature on how the evolution of hockey equipment has shaped hockey over the years: