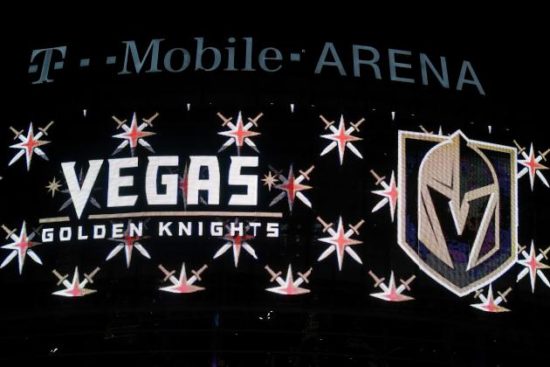 The Las Vegas Franchise is the NHL's first expansion team since 2000 when the Minnesota Wild and Columbus Blue Jackets were added. Awarded to Las Vegas in June of 2016, it will be another 11 months before the team plays its first regular season game (Find updated hockey betting lines here).
However, the Las Vegas franchise has already begun building its staff and cementing its place locally. On Tuesday, the team unveiled their name to the world: The Vegas Golden Knights.
Bill Foley, the team's majority owner and a graduate of the U.S Military Academy wanted 'The Black Knights' but he encountered some resistance. It took Foley a while to come to a consensus about the name, this along with forging ties with companies like Adidas to craft a logo.
Foley already cleared out a floor in an office building in Summerlin to cater for his staff which is growing slowly but steadily. The last few months have been a sprint, primarily because Foley did not want to waste money taking preparatory steps until the team had been awarded.
George McPhee, the former Washington Capitals General Manager, has already been hired as the team's general manager. He has already assembled a team of nearly 40 personnel, this including scouts and video specialists.
Kerry Bubolz (longtime Cleveland Cavaliers executive) already took his position as the team president, with Nehme E. Abouzeid then coming on board as chief marketing officer.
In an attempt to make the presence of Vegas' first professional team known, two NHL games were hosted at the T-Mobile arena in July, this along with a fan festival and preseason contests. A practice center is already in the works.
The new hires will be much appreciated. Foley's team has been struggling to keep up with the workload for the last several months, but progress is definitely being made.
Foley recognized the fact that they might have to share Las Vegas with the Oakland Raiders in the future. A deal for a stadium for the Raiders has already been reached. However, their situation will vary from the new NHL team because the Raiders will come with an existing fanbase.
The Vegas Golden Knights must generate a new following from scratch. For now, McPhee is focused on building the team. It will take several months and a lot of travel to get the right collection of athletes together.
McPhee's team is pouring over the figures of different professional teams, rating players and generating a database. There are plans to do mock expansion drafts in the coming months.
As with any other professional team, Foley wants his side to begin winning immediately. If he can have things his way, then Foley will see the Golden Knights win the Stanley cup in six years.
Of course, expansion teams rarely win anything, so the Vegas team has a considerable obstacle to overcome. Then again, the NHL has already begun working to craft more favorable expansion draft rules, so the changes might actually ensure that Foley's team becomes immediately competitive.
There is a lot of pressure on Foley to deliver; if he can assemble a competent team of professionals to work behind the scenes, he just might succeed.