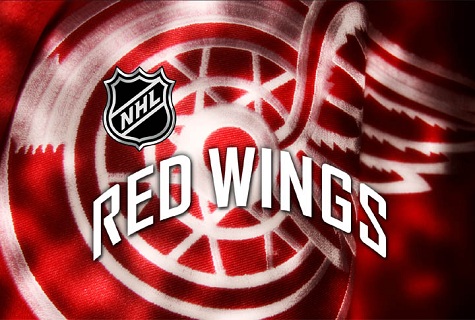 Well I just finished taking a summer class, so I am back to writing. It's a little delayed, but in this article I am going to focus on the Red Wings' free agent frenzy (or lack of frenzy). The Red Wings swung and missed with top free agents Ryan Suter and Zach Parise, but it doesn't mean the Wings didn't improve with other moves. There are a lot of doubters in Detroit that say the Red Wings aren't a playoff team anymore. I beg to differ. GM Ken Holland is the best at what he does. And the analysis that follows proves it.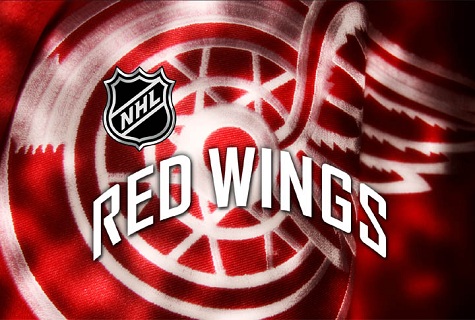 So the Red Wings have lost Nicklas Lidstrom to retirement, Brad Stuart to San Jose, and Jiri Hudler to Calgary. Ok that's the pessimistic view. On the other hand, they did manage to acquire Mikael Samuelsson, Jordin Tootoo, Damien Brunner, Jonas Gustavsson and Tom Renney. And those moves should not go unnoticed.
Mikael Samuelsson is a safe, but effective acquisition. He's still friends with a lot of the players from his last stint in Detroit. The Red Wings had to let him go after the 2008-09 season because of cap issues, but he was a solid 40 point forward for 4 seasons. When he landed in Vancouver he turned into a 50 point forward. Then last year he helped the Panthers make the playoffs. He did have groin problems last year, along with a lower body injury that was caused by potential Red Wing Shane Doan, but that seems to have cleared up. Samuelsson will be on the powerplay and he still has a great slap shot. At 35 he still has plenty of gas left.
Jordin Tootoo was clearly the result of Babcock's insisting to Holland. He's not your normal Red Wing pick-up. But this guy is solid, and he is called "The Tootoo Train for a reason." He's the human equivalent to a brick wall. Don't be fooled by his height of 5 foot 9, because this kid can hit, fight, and intimidate. He beats up Red Wings, doles out concussions, fights goalies, and knocks guys out with just one punch. But now he can beat up Predators like this. I think he's just what Detroit needs, a tough, physical player who can grind it out and score a few goals too. He had a career high in assists and points last year with 24 helpers and 30 points.
Damien Brunner is a 26 year old forward who has yet to play an NHL game. He was never drafted, but he has been playing professionally since 2006 in the Swiss A League. He has good speed, and is very skilled with the puck. Brunner definitely has the moves like Datsyuk. Last year he scored 60 points (24 G, 36 A) in just 45 games with EV Zug. It's a one year contract and Mike Babcock said he could be a top-6 forward, so we will see how he adjusts to the North American rinks and style of play.
Jonas Gustavsson's nickname is "The Monster" for a reason. He stands 6 foot 3 and is a menacing figure in net. But don't let his stats fool you. Only one stat matters in this case, and that's the team he played for, Toronto. That explains it. If you rewind to the season before he joined the NHL, you'll see his 1.96 GAA and .932 SP in 42 games in the Swedish Elite League. Even with losing Lidstrom, Detroit's defense is much more solid than the Leafs' defense.
Tom Renney was the coach of the Edmonton Oilers last season. The players loved him, the fans loved him, but his contract was not renewed because of the lackluster finish that the team had. The combination of Babcock and Renney will be solid. Renney will help the powerplay and shorthanded units improve. His coaching style is similar to Babcock's. Both are advocates of puck possession play. I know they will work well together.
Yeah the Red Wings missed out on Parise and Suter, the two biggest free agents, but they did everything they could do. For Suter, Detroit was his second choice, and for Parise, his 3rd or 4th choice.
In other signing news, defenseman Kyle Quincey was just signed last night. Ken Holland did not want to go to arbitration, so he inked a 2 year, $3,775,000 deal. That leaves Detroit with exactly $13,057,955 of cap space with 23 players under contract, according to Capgeek.com. Justin Abdelkader still needs to be signed, and Tomas Holmstrom has yet to make a decision for next season. Capgeek lists Jan Mursak and Cory Emmerton on the 23 man roster, but that's not a done deal yet. Gustav Nyquist could very well be on the starting roster come October though.
I assure you, the Red Wings are not done making moves yet. Ken Holland has said he wants to acquire a defenseman during the offseason. The options on defense include the injury-prone Carlo Colaiacovo, Scott Hannan, and Michal Rozsival. They are also waiting on Shane Doan to make a decision on whether he will stay in Phoenix or move elsewhere, all depending on the future of the franchise. If Doan doesn't sign with Detroit, look for Holland to really start pursuing Alex Semin. He's still a potential 40-goal scorer, especially if he is put on a line with Pavel Datsyuk.
Follow me on Twitter @yungspork, I'd love to talk hockey with you.