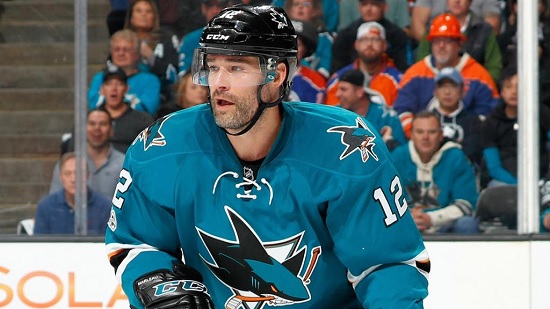 The San Jose Sharks have brought back fan-favorite Patrick Marleau on a one year deal for $700K.

San Jose Sharks general manager Doug Wilson announced today that the club has signed unrestricted free agent forward Patrick Marleau to a one-year contract.

"Patrick is one of the most iconic players in San Jose Sharks history, as well as being one of the most respected veterans in the National Hockey League," said Wilson. "The leadership he brings on and off the ice has been well documented over his fantastic NHL career and his competitive fire to win is still burning strong. Patrick's lead-by-example demeanor is inspiring and continues to resonate with our group of younger players."
There are no trades restrictions in the Marleau contract, although needless to say his long relationship with the Sharks basically ensures he won't be moved against his will.