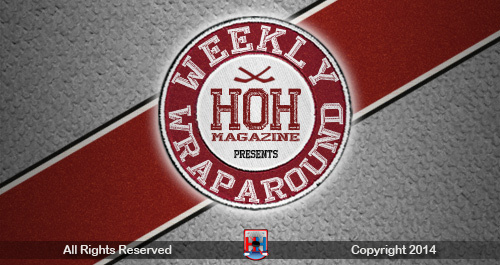 Here are your headlines from this past week (most recent stories listed first):
Hat Tricks: At one point it looked like we could have a hatty each day of this week. Starting off the week on Monday, Steven Stamkos netted his first 3 goals of the season in a dominating 7-1 victory over the Canadiens. On Tuesday, Tyler Seguin helped propel the Stars to a 4-2 victory over the Blue Jackets with his first 3 goals of the season. Mikkel Boedker got himself a hat trick on Wednesday in a 7-4 victory over the struggling Oilers. Finally on Saturday night Jaden Schwartz notched himself a hatty to help lead the Blues 6-1 over the Yotes. 4-0-0 record for teams that had a player record a hat trick this week is always a good static in my book.
Still Winless: We're almost 2 weeks into the season and there are 2 teams still looking for their first win this season. The Carolina Hurricanes are 0-2-2 and are in second to last place in the Eastern Conference. And then there are the Edmonton Oilers who are 0-5-1 and sitting in last place in the league itself.
Still Undefeated (In Regulation): Unfortunately there aren't any teams that are truly undefeated but in terms of "undefeated in regulation" we can still give praise to a couple note-worthy teams. The Washington Capitals are 3-0-2 and in second place in the Metropolitan Division. One of the current big shockers are the Nashville Predators who are 3-0-2 and currently sitting atop the Central Division. However right behind the Preds are the Chicago Blackhawks at 3-0-1 who earlier this week handed the Preds a loss in extra time but picking up points even when you fail to get the W doesn't hurt.
Milestones: Through the week a couple player milestones were hit. I'll leave the #'s of it for our Weekly Monday Segment (Milestone Mondays) to cover it tomorrow. I'll just briefly state that Daniel Briere scored with 0.4 seconds left against the Bruins to help the Avs win their first game of the season; marking his 300th career NHL goal. Additionally, Sidney Crosby notched his 500th assist earlier this week and it's safe to say he's well on pace to finish his career with double that and be inducted into the hall of fame.
Are They Related?

Love Reading About Hockey?

Subscribe to keep up-to-date with the latest and most interesting hockey news!
| | |
| --- | --- |
| | We hate spam just as much as you |