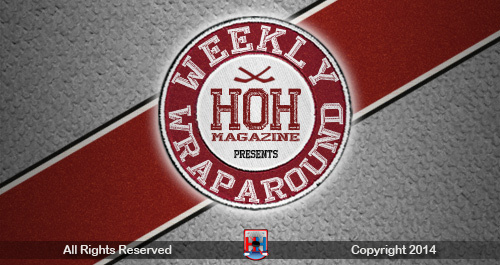 Here are your headlines from this past week (most recent stories listed first):
3 Stars of the Week: #1 Ben Scrivens 3-0-0 (2.33 GAA, .920%), #2 Frans Nielsen 4 Goals and 1 Assist in 3 games on the week, #3 Jeff Carter 2 Goals and 4 Assists in 2 games on the week.
Hat Tricks: Corey Perry continues to dazzle early on as he recorded his second hat trick of the 2014-15 season in a 4-1 home win against the Sabres on Wednesday. At that point Perry had 8 goals only 7 games into the season. James Neal showed his spark for the Preds recording his first hat trick with the club on Thursday and leading the Preds to a 3-2 victory over the Hawks. Finally to top off the week, Frans Nielsen notched a hatty in the 3rd period on Saturday against the Stars helping lead the Islanders to a 7-5 win that night.
Winning is Overrated: We're now more than two and a half weeks into the season and the Carolina Hurricanes (0-5-2) have yet to capture their first victory. The seven winless games played is only 8.5% of the regular season but the bigger deal is that no other team has fewer than 2 wins in the league.
Still Soaring High: The Nashville Predators are still atop the Central Division with a 5-1-2 start to the season. They're coming out very hot and only time will tell if this is going to be a team that's going to challenge the Hawks, Stars, Blues, and Wild for the Central Crown.
Streaky Wins: The defending Stanley Cup Champion Los Angeles Kings started off the season 0-1-1 but since have gone on to win six straight. With that 6-1-1 record they now sit only a point behind the Anaheim Ducks in the Pacific Division with one fewer game played too. It's no surprise the Kings have strung on a good number of wins to bump themselves into a spot their more familiar with. This is an incredibly streaky team that may lose a game or two and counters by winning the next five or more time and time again.
Shootout with the Devil: The New Jersey Devils extended their shootout losing streak to a record 18 straight losses on Friday. That's 18 extra points the Devils have missed out on over the course of this streak and of course a big reason the team found itself barely missing the playoffs last year by a few points.
Are They Related?