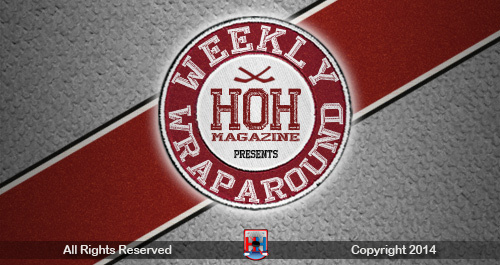 Here are your headlines from the past week (most recent stories listed first):
3 Stars of the Week: Darcy Kuemper (2 Wins – 2 Shutouts), Brock Nelson (3 Goals, 3 Assists), Tomas Plekanec (4 Goals, 1 Assist )
Roy's Avs Get Blanked Back-To-Back: The Colorado Avalanche were shutout only once during the 2013-14 regular season. Two games into the season so far and the Avs have yet to find the back of the net.
Hat Tricks: So far there have been two hat tricks recorded. Newly acquired Mason Raymond of the Calgary Flames on Saturday unfortunately in a loss against the Vancouver Canucks and the Anaheim Ducks' Corey Perry also in a loss against the Pittsburgh Penguins.
Not Flying So High: The Philadelphia Flyers are off to another rocky start. After taking a 3-0 lead into the 3rd period in their third game of the season, one would think it would be enough to secure their first victory of the season. However the Canadiens rallied for 3 goals in a span of seven minutes to force the game into overtime before finally edging out the Flyers in the shootout. Perhaps it's all part of the master plan as the Flyers dropped their first 7 of 8 games last season before going on a great stretch to make the playoffs.
Superstar Sid: Once again Sidney Crosby has come out of the gate proving he is the best hockey player in the world. In his first two games, Crosby has notched 3 goals and assisted on 3 as well. Only Brock Nelson has the exact same numbers in as many games played but I wouldn't bet on Nelson coming even close to maintaining such a pace all year. It's Crosby's world and we're simply all living in it.
Pretenders or Contenders: The Nashville Predators are off to a surprising 2-0-0 start but it will take more than winning two in a row to see if this team can contend all year for a playoff spot.
Finding Ways To Win: The Montreal Canadiens are a perfect 3-0-0. All Three of their wins however took the extra effort including the last two games behind decided in shootout.
Goose Eggs: The San Jose Sharks and the Minnesota Wild are both 2-0-0 and have won both of their games with shutout performances.
Are They Related?