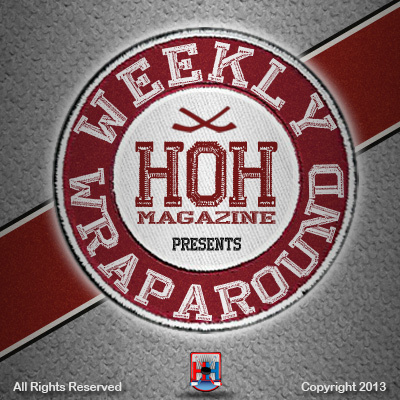 Here are your headlines from the past week (most recent stories listed first):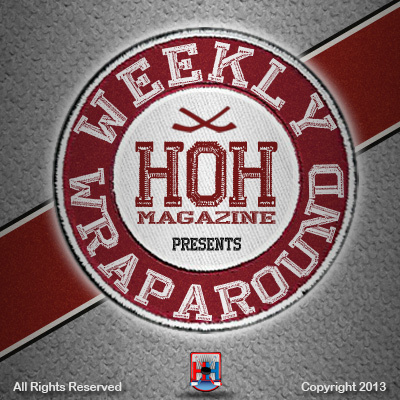 3 Stars of the Week: Tomas Hertl (1st star: 3GP, 5 Goals), Semyon Varlamov/J-S Giguere (2nd star: 3-0-0, 1 SO), Sidney Crosby (3rd star, 3GP, 3 Goals, 4 assists)
Teenage Mutant Ninja Hertl: Rookie Tomas Hertl scored his league-leading seventh goal before leaving with an injury on Saturday night against the Ottawa Senators. Hertl has played in all 5 games so far for the sharks and leads the team with 7 goals and 1 assist for a total of 8pts. Hertl had a breakout game against the New York Rangers on Tuesday the 8th when he notched 4 goals en-route to a 9-2 San Jose victory. At 19 years, 330 days, Hertl became the fourth-youngest player all-time to score four goals in an NHL game. It will be interesting to see how teams play against Hertl from here on out assuming he is only shaken up from Saturday's game and will be back in the lineup by Tuesday.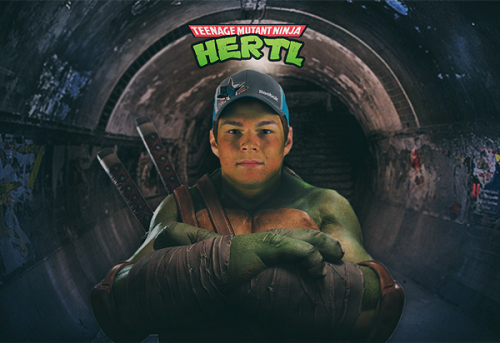 Roy's Avs Stay Perfect: The Colorado Avalanche are 5-0-0 to start the season. Perhaps the bigger shocker is that the Avalanche have only allowed 4 goals thus far. It's an exciting team to watch that has a lot of young talent, speed, and of course a legendary coach behind the bench guiding the team. The only question remaining is how long can the undefeated streak last and will the Avs continue such consistent play as the season progresses?
NHL Firsts: On Tuesday October 8th, Filip Forsberg recorded his first career NHL goal on Minnesota Wild goalie Niklas Backstrom. Then on Thursday October 10th, Carolina Hurricanes forward Elias Lindholm scored the first goal of his NHL career on a shot that pinballed off Washington Capitals defenseman John Carlson and by goalie Braden Holtby. The following day on the 11th, Chicago Blackhawks forward Joakim Nordstrom scored his first career NHL goal on New York Islanders goalie Kevin Poulin.
A memo must have gone around on Saturday the 12th as three more firsts were netted. Minnesota Wild defender Mathew Dumba scored his first NHL goal on Dallas Stars goalie Dan Ellis after the Wild put on a passing clinic. Nashville Predators defenseman Seth Jones recorded his first career NHL goal on New York Islanders goalie Evgeni Nabokov. Last but not least, Colorado Avalanche forward and 1st overall pick of the 2013 draft, Nathan MacKinnon recorded his first career NHL goal on Washington Capitals goalie Braden Holtby. Fun fact here seeing as Holtby gave up 2 first career NHL goals to players this week and he himself is still looking for his first win of the season.
Own Goals: Leave it to the Vancouver Canucks to dazzle their hometown fans with a self goal during a 1-1 tie late in the second period. The worst part is that self goal would hold to be the game winner for the Montreal Canadiens. Check it out for yourself below:
Undefeated Teams: As mentioned above the Colorado Avalanche are 5-0-0 to start the season. Alongside them also with a 5-0-0 record are the San Jose Sharks. The St. Louis Blues are 4-0-0 to start off the season which is a franchise first for them. However the Sharks will take on the Blues this Tuesday October 15th meaning only one team will remain "perfect". Finally, the one last team to yet record a regulation loss are the Calgary Flames who hold a 3-0-2 record and have been another shocking team with a good early start.
Still Searching for a W: Perhaps it comes as no surprise but the Buffalo Sabres are still winless in their first 6 games with a 0-5-1 record. The team has struggled scoring goals for the most part as they have only six, that's right just as many goals as games played. To put it in a better perspective, Tomas Hertl has more goals (7) as an individual in fewer games played than the entire Sabres team, ouch. The New Jersey Devils are also looking for that first win as they currently hold a 0-3-3 record with their latest loss being a blanking by the Winnipeg Jets Sunday night.
Bottom Dwellers: Once again the Buffalo Sabres find themselves looking up but they are not alone in starting off on the wrong foot this season. The New York Rangers (1-4-0), Philadelphia Flyers (1-5-0), and Washington Capitals (1-4-0) are all sitting at the bottom of the Metropolitan Division looking up. For the Flyers it has been an issue of putting the puck in the back of the net while for the Rangers it has been the quite opposite after suffering blowout losses back to back nights with scores of 9-2 and 6-0. The Capitals however are just not executing as they have lead in 3 of their 4 games that resulted in loses. Finally the only other notable bottom dwelling team is the Edmonton Oilers. The Oilers have also had trouble from keeping the puck going into the back of their own net. Devan Dubnyk's GAA of 5.43 and Save % of .829 will have to drastically improve if he wishes to be the #1 for the Oilers and if the team wants to start getting some wins.
Team Dentist: New York Islanders' captain John Tavares was struck by a puck to the face during Friday night's game against the Blackhawks. Tavares however didn't miss a beat as he skated to the bench, yanked out his own tooth, and skated right back out on his next shift. That's just more proof that Tavares does it all for the Islanders and can now add "Dentist" to his resume.
Hat Tricks: As mentioned before above, on Tuesday the 8th, Tomas Hertl recorded his first career hat trick against the New York Rangers and finished the game with 4 goals on the night. Two days later on Thursday the 10th, Steven Stamkos lit up the Florida Panthers for his 6th career hat trick and finished with 4 pts on the night. Then another two days later on Saturday the 12th, Sidney Crosby recorded his 8th career hat trick against the Tampa Bay Lightning to help his Penguins squad pull out the 5-4 victory in the end.
Suspensions: Sharks defenseman Brad Stuart was suspended for three games by the NHL on Wednesday for an illegal check to the head of Rick Nash in Tuesday's game against the New York Rangers. Stuart has been suspended once before in his career, but it was in 2001 in his second season in the NHL. Stuart will not be back for the Sharks until the Oct. 17 game at Dallas.
Vancouver Canucks defenseman Alex Edler had already been in trouble with international hockey officials over a wayward hit last spring. Now, the NHL took action on his hit on the San Jose Sharks' Tomas Hertl on Thursday night giving Edler a three game suspension. Edler leads the Canucks in average ice time at nearly 25 minutes a game. He won't be eligible to return until Oct. 19 against the Pittsburgh Penguins.

Laviolette Flyerd: The Philadelphia Flyers fired Peter Laviolette on Monday Octber 7th after an 0-3-0 start and a 1-8-1 record overall if you include the preseason, replacing him with assistant coach Craig Berube. The Flyers missed the playoffs last season for the first time in his five-season tenure as head coach.
Are They Related?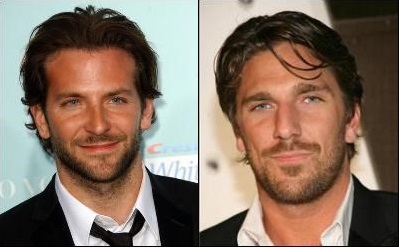 Bradley Cooper (Left) – Star Actor in various movies. Henrik Lundqvist (Right) – Star and starting goaltender for the New York Rangers