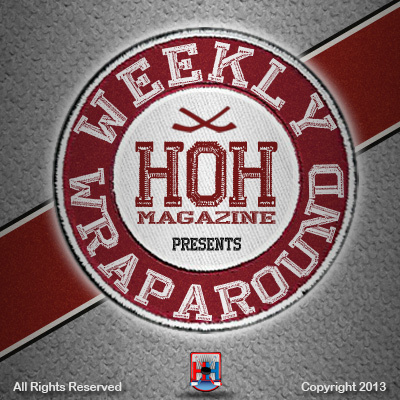 Here are your headlines from the past week (most recent stories listed first):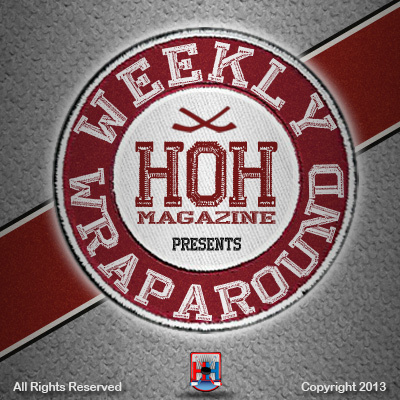 Boucher Bounced: Tampa Bay Lightning coach Guy Boucher was fired by GM Steve Yzerman. So the man who is given a young, untested, and unproven goaltender in his first year playing more than 16 games as his team's starter is let go. Last time I checked, the Lightning aren't good because Lindback has had to play more games this season than he did as a backup in 2011-12 (in an 82 game season), and the defensive "stars" consist of Sami Salo (1st pairing) and Eric Brewer (2nd pairing). If that roster doesn't scream "Give me the Stanley Cup now," I don't know what does.
Kovalev Retires: Forward Alexei Kovalev has called it a career. He realized it's easier to watch the games from home while collecting social security than to go through the rigors of a fast-paced schedule playing for the league's worst team. Can't say I blame him. I also have no idea why he wanted to finish his (arguably) Hall of Fame career with a team bound for nowhere. Makes no sense to me.
Jagr Keeps Moving Up: Saturday night, Dallas Stars forward Jaromir Jagr scored his 678th career goal. He is now 12 goals behind Mario Lemieux, his former teammate in Pittsburgh, for 9th all time. Fellow dinosaur Teemu Selanne scored a few last week as well. Selanne now has 671 goals and also shows no signs of letting up.
Pittsburgh Prevails: The Pittsburgh Penguins won their 11th straight game in a row Friday night. Their next test will be tonight, when they take on the Philadelphia Flyers.
Justin Who?: That's the question many Anaheim Ducks fans and, this season, probably many Detroit Red Wings fans as well, were asking themselves last week when Justin Abdelkader scored his first career hat trick against the Ducks. Abdelkader is known for his ability to hit and grind. However this season, he's playing on a line with Pavel Datsyuk. His first goal of the season was an empty-netter. His next two goals were banked into the net from Datsyuk. Three, four, and five were legitimate goals.
Oldies Return: Veterans Jeff Halpern and Radek Dvorak were signed this past week by the Montreal Canadiens and Anaheim Ducks respectively. They hope to provide some veteran presence in the locker room. Michel Therrien and Bruce Boudreau are already prepared for their late arrivals to ever 7:00 game, knowing that sometimes the waiters at the restaurants are slow in bringing out their food, even though they insisted they had a hockey game to be at. It was requested that every game be moved to the afternoon, so as not to interfere with the post-game early-bird specials. The coupons are only good until 5:00 apparently.
Columbus Loses 12 in a Row…Wait They Won Some of Those?: Supposedly the Columbus Blue Jackets won a few games recently, but are still sleeping on the cold basement floor of the league…what? You're kidding…So I was just told that they had a 12 game point streak and are currently 2 points out of a playoff spot right now. *Medic! Medic! Some sportswriter just passed out over here. Quick, he's not breathing!*
Also note: The streak ended last night after Sergei Bobrovsky started his 85th game in a row and realized he's still playing for the Blue Jackets and not the Flyers. Therefore he allowed 4 goals to make things right in the world.
Pre-Season on the Prairie: It was announced that the Ottawa Senators will play the Calgary Flames , and the Winnipeg Jets will take on the Boston Bruins before the start of next season. The games will take place in Saskatoon, Saskatchewan, the city where Gordie Howe grew up.
Shanahan to Suspended Players – "Stop Hurting People!": OK he really didn't say that, but one can assume it's what he was thinking when he was doling out the punishments these past seven days. Alex Edler (Vancouver) was suspended for two games for charging. Joffrey Lupul (Toronto) was quoted as being "so excited to be back that he could just hit someone in the head." He was suspended for a pair of games for an illegal hit to the head shortly after. Eric Selleck (Florida) was suspended for a game for leaving the bench and starting an fight with Kevin Westgarth, who by the way, is still seeing clearly apparently. However Rick Nash was not suspended for his cheap shot, well, because…"because he's Rick Nash, now stop hounding me!" cried a frightened Shanahan from beneath his desk.
Note: That commercial would be more believable if they didn't show Kevin Westgarth trying to be Pavel Datsyuk. Notice the transition right before the puck is supposed to land on the blade of his stick. That was no mistake.
Komisarek Waived: The Toronto Maple Leafs have finally waived bumbling defenseman Mike Komisarek, a move that was long overdue. When it was announced that he had cleared waivers and was to report to the AHL Marlies, the Marlies inquired as to why they had to be punished as well.
GMs Meet in Toronto: Last Wednesday, the league's GMs met in Toronto to discuss some pressing issues. In the meetings they discussed, decreasing the size of goalie pads, increasing video review/coach's challenge, mandatory visor-wearing among others. The idea of the coach's challenge didn't seem to gain any support, while the GMs seem to want visors mandatory (although the players don't).
Marty Being Marty: Marty Brodeur has another record? You don't say! That's preposterous. He owns all the records already right? Well, now he does. He scored his third goal of his career by poking the puck away from a Hurricane player. Then as Dan Ellis went to the bench for the extra attacker on a delayed penalty call, Jordan Staal whipped the puck to the point, where no defenseman was currently standing. The puck then hit the boards at exactly the right angle and slid right into the gaping net. Ellis saw this as it was happening and was rushing to the net as fast as his not-made-for-speed goalie skates could take him. He was willing to take the too-many-men penalty for the team. Unfortunately it wasn't close, and Marty scored his 1st powerplay goal of the season…which is STILL more than Andrew Cogliano (0), Anze Kopitar (0), Shane Doan (0), Nathan Horton (0), Mikko Koivu (0), and Gabriel Landeskog (0) have combined. I'm sure that made for a fun Twitter exchange with Paul Bissonnette.
Are They Related?
Rick Nash (Left) Forward on the NYR. Richard Karn (Right) or better known as Al Borland from the tv series Home Improvement.
And that's your Weekly Wraparound.
Follow me on Twitter @yungspork