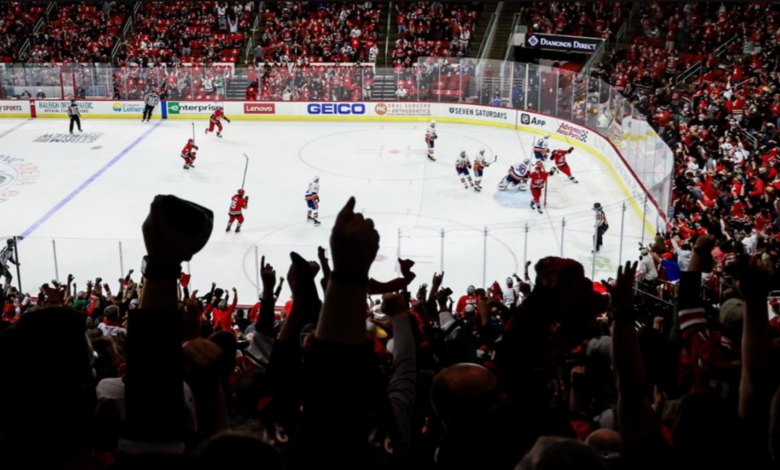 Making the right trade at the right time can make a huge difference in results for NHL teams. Unfortunately, not every deal works out as planned, and some trades can have disastrous consequences for teams heading into the next season. In this blog post, we'll look at three unfortunate trades that could spell trouble for their respective clubs in 2023-24 and beyond.
Washington Capitals Acquisition of Anthony Mantha
The first trade we will discuss is the Washington Capitals' acquisition of winger Anthony Mantha from the Detroit Red Wings. The trade, one of the biggest deals of the 2020-21 NHL trade deadline, saw the Capitals send forwards Jakub Vrána and Richard Pánik, along with a first-round pick in 2021 and a 2022 second-rounder, to Detroit. Despite injuries in his four full seasons leading up to 2020-21, Mantha had proven his offensive prowess with back-to-back 48-point performances in 2017-18 and 2018-19.
High hopes were set for Mantha, with Capitals general manager Brian MacLellan hailing his size, speed, and offensive abilities upon his arrival. However, the 6'5″, 234-pound winger has been hobbled by injuries and inconsistency since joining the Capitals. His performance has declined, managing 27 points in 67 contests last season. Despite being placed on the NHL Trade Block Big Board in June, Mantha's hefty contract and lackluster performance have deterred potential suitors.
The Capitals find themselves in a tough spot, as they're strapped for cap space due to Mantha's annual cap hit of $5.7 million. As the final season of his contract looms, the Capitals' inability to move his cap hit via trade adds to their challenges in improving the roster. This trade could spell trouble for the Capitals in 2023-24, especially if Mantha fails to return to his previous high-scoring form.
Pittsburgh Penguins Bring In Jeff Petry and Mikael Granlund
The second trade that could backfire in the 2023-24 season involves the Pittsburgh Penguins' acquisitions of Jeff Petry and Mikael Granlund. Former general manager Ron Hextall brokered these deals, which, at first glance, seemed to add firepower to the Penguins' lineup. Unfortunately, both players struggled to meet expectations, leaving the Penguins in a precarious position.
Petry, known for his impressive puck-moving skills, was expected to bolster the Penguins' blue line. Regrettably, his debut season with the Penguins was marked by injuries and inconsistent performance, as he managed just 31 points in 61 games. This disappointing stat line is far from the 40 or more points he consistently delivered in his previous four seasons with the Canadiens.
Similarly disappointing was Mikael Granlund, whom the Penguins acquired in hopes of increasing the team's mobility and versatility. Granlund, a seasoned forward capable of playing all three forward positions, managed just five points in his 21 games with the Penguins, contributing to their failure to make the playoffs.
What complicates matters further for the Penguins is that both players are signed beyond the 2023-24 season. With Petry carrying a $6.3 million cap hit and Granlund a $5 million cap hit annually through the 2024-25 season, the Penguins are burdened with two underperforming assets. If Petry and Granlund fail to bounce back next season, these trades could spell significant trouble for the Penguins.
Nashville Predators Land Ryan McDonagh
The Nashville Predators got defender Ryan McDonagh from the Tampa Bay Lightning. This is the last trade that deserves attention because it could be hard. McDonagh was celebrated throughout his years with Tampa Bay and the New York Rangers for his leadership and ability to deliver in high-stakes situations, even helping Tampa Bay claim back-to-back Stanley Cup victories. The Predators, guided by then-general manager David Poile, believed McDonagh would bring his wealth of experience and solid all-around play to bolster their defense.
However, McDonagh's performance has gradually declined since he arrived in Nashville. At 34 and with an impressive 854 regular-season games and 185 playoff contests to his credit, it's fair to say that McDonagh is in the twilight of his career. With three more years left on his contract, his diminishing performance is beginning to weigh heavily on the Predators.
McDonagh's contract details further complicate this situation. He carries a hefty average annual value of $6.8 million through 2025-26, with an actual salary of $8.4 million for this season and $6.93 million for 2024-25. Also, his full no-trade clause makes it impossible to move him without his agreement. As McDonagh's performance wanes, the Predators could be saddled with a very expensive, underperforming third-pairing defenseman. This trade could pose serious challenges for the Predators in future seasons.
Conclusion
Ultimately, trades in the NHL can be a gamble, and sometimes, the dice roll doesn't go as planned. The Washington Capitals, Pittsburgh Penguins, and Nashville Predators have all made trades in recent seasons that pose significant challenges for their futures. The Capitals' acquisition of Mantha, the Penguins' additions of Petry and Granlund, and the Predators' trade for McDonagh have all, so far, failed to deliver the expected results.
These trades might significantly affect these teams' performances in 2023-24. It will be interesting to see how these teams navigate these challenges and whether these players can reignite their performances. So, keep an eye on the FanDuel NHL odds to see how these trades impact each team's prospects.