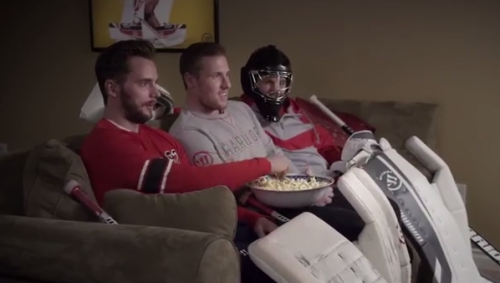 It seems that over the years the one thing the NHL nearly always got right was their funny marketing at the hands of tv commercials.
So here's a list in no particular order of 10 of the funniest NHL commercials through the years:
10) Maternity Ward
9) Romantic Dinner
8) What's Your Fantasy?
7) 100%
6) Russian Spy
5) The Season Started
4) Swedish Twins
3) Road Trip
2) There's no "i" in Team
1) "Defense"
Of course there are plenty more hilarious commercials out there over the years.
Instead of throwing down a list of another 10 honorable mentions here, why don't you leave a comment below with a link to any that you think should have made the list or that you find just as amusing.