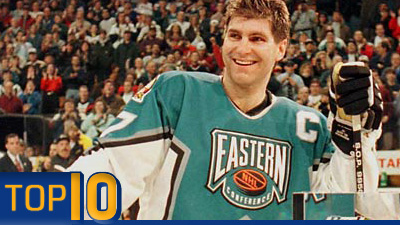 It has become debatable over the years whether or not the NHL All-Star Game is needed.
No matter the final score in the end; there is no significance of the game on the NHL season. In the MLB, the winning side of the all-star game signifies which league (National or American) will get home-field advantage throughout the world series. I'm not here to argue in-favor of such an implementation to the NHL when I believe you should be rewarded for your in-season record.
Significant or not; the NHL All-Star Game is one that draws many fans to watch just for the pure enjoyment of seeing some of the best players throughout the league.
Here's a little teaser of some of the best moments from previous All-Star Games: