Featured
Top Teams Are Set To Make A Deep Run In The 2018 Stanley Cup Playoffs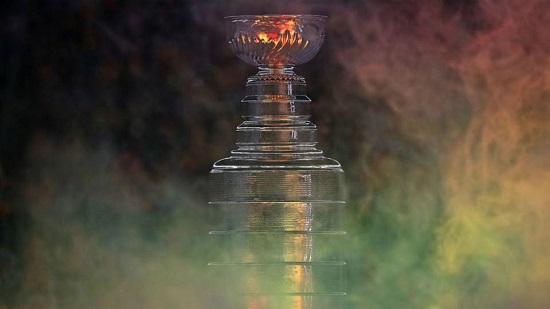 We've finally hit that favorite fan stretch with less than a week away from the 2018 Stanley Cup Playoffs. There's only a handful of teams still battling it out to clinch a spot as others look on to their potential first round matchups. It has been a season full of surprises both good and bad for certain franchises that came into the 2017-18 season with high hopes. The Edmonton Oilers of course will be one of the teams looking back trying to figure out how they sunk so low despite having Connor McDavid record a second consecutive 100 point season. While the newly Vegas Golden Knights, who clinched the Pacific Division, will entertain a possibility to make a deep playoff run in their inaugural season.
All season the talks of the top teams such as Vegas, Tampa, Boston, Nashville and Winnipeg battled it out among the top ranks to establish their presence of cup contender. The Lightning paid a large amount of money to acquire Ryan McDonagh and J.T. Miller from the Rangers and it has definitely paid off. They currently have the highest odds to win the Stanley Cup, alongside the Vegas Golden Knights (+600).
Injuries plagued several of the top playoff teams throughout the season but it didn't stall them from clinching a berth. The Boston Bruins were without their top two defensemen (Zdeno Chara, Charlie McAvoy) for a few weeks but have had them return to their lineup just in time for the playoffs. The two-time defending champion Pittsburgh Penguins will be a major focus in these playoffs as they go for a three-peat, something yet to be accomplish by any NHL team in the 21st century. Lets also not forget about the Washington Capitals who have yet to advance past the second round of the playoffs. Perhaps this will be the year Captain Alexander Ovechkin gets a sniff at a Stanley Cup?
Finally, the Nashville Predators have been on a mission to return back to the glory of the Stanley Cup Finals. They fell in 6 games to the Pittsburgh Penguins last year after being tied up at 2-2 in the series. It's not going to be an easy journey making it back there but based on the type of season the club has had thus far it seems very well they can get it done. In-time, as the playoffs heat-up in the first round, we will see which teams truly are the cup contenders moving forward.