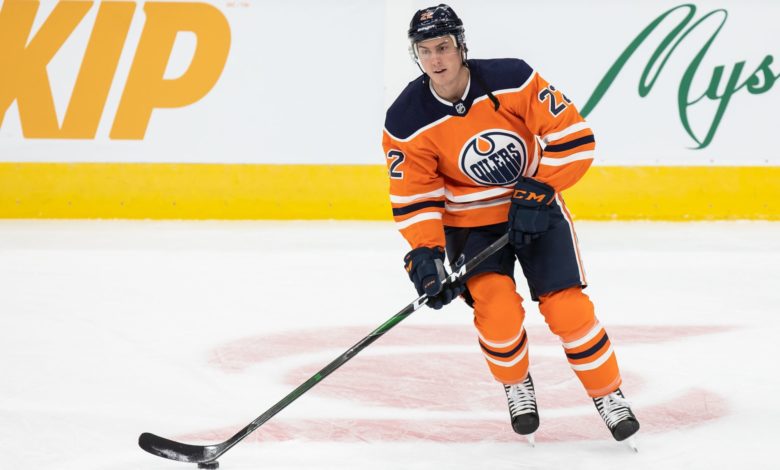 Initial reports as free agency begins today is that the Edmonton Oilers have re-signed Tyson Barrie to a 3-year contract.
It's being reported the deal is at $4.5M annually.
Tyson Barrie, reportedly signed 3x$4.5M by EDM, is a one-way offensive defenceman whose strong passing ability and powerplay skills are counteracted by being arguably the worst defensive blueliner in the league. #LetsGoOilers pic.twitter.com/GhQLiaaApZ

— JFresh (@JFreshHockey) July 28, 2021
The 30-year-old entered the free agent market a year ago coming off a disappointing season with Toronto and wasn't able to get the money or term he was seeking. Instead, he opted to take a one-year pillow contract in the hopes of rebuilding his value. Barrie picked the Oilers as the team for that contract, a logical decision with the potential to pile up the assists setting up Connor McDavid and Leon Draisaitl. It was a wise choice.
Barrie led all NHL defensemen in scoring this season with 48 points in 56 games. It was the fifth time in the past seven years that he had at least that many points, making him one of the best and most consistent threats from the back end in the offensive zone in the league. However, his defensive struggles have been well-documented as he basically gives back some of the goals he helps produce in the form of poor mistakes that land in the back of the net.
Nevertheless, having a prominent offensive weapon is never a bad thing to have and with the term being limited to three years, there shouldn't be a considerable drop in effectiveness over the life of the contract. Edmonton's power play should continue to be lethal for the foreseeable future as a result of this contract.