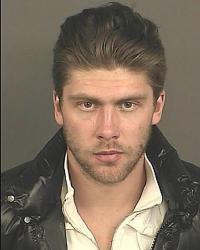 The Colorado Avalanche have had an interesting week despite most of it being non-game days. Between the Avs games -and victories- on Sunday and Friday much has occurred in the way of details of Semyon Varlamov's arrest and the Downie/Talbot trade.
Varlamov turned himself into Denver Police on Wednesday night after a warrant for his arrest was issued due to allegations of domestic violence by his Russian model girlfriend, Evgeniya Vavrinyuk. Unfortunately for Varlamov, Vavrinyuk had nothing good to say about the Avs star goalie who is 8-1 on the season. During a media interview/press conference she went into detail about the abuses she has taken at Varlamov's hands, saying that he has beat her plenty of times outside the US and that he has told her he cannot be touched because he is an NHL player and revered in their home country.
The woman also said that Varlamov drinks heavily and becomes abusive and strange when he is drunk. The day of the most recent incident she said that her and Varlamov had been at a Halloween party, but that he had begun drinking at 2 PM and didn't stop until 6 AM the next day. What happened next, she told the media, was they began fighting again and she was thrown on the ground, kicked in the chest and dragged by the hair. Afterwards she went to a friend's house and when she returned to Varlamov's place she found her stuff outside the door in a box. She told him via text that she was going to go to the police this time and he allegedly told her "good luck."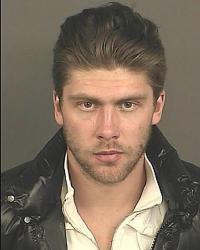 The details in this case get uglier and uglier the more Vavrinyuk shares them. We'll never know to 100% certainty not only what happened that night, but days past between the two. They have known each other for four years and have been together for one year. She says this has happened before and that she was hoping he would change, but she stated that she has now realized that won't happen and that Varlamov must be exposed for who he is.
Varlamov was released on a $5,000 dollar bail Thursday and was cleared by the judge to travel with the team. He was the winning goaltender of a 3-2 OT game against the Dallas Stars Friday night.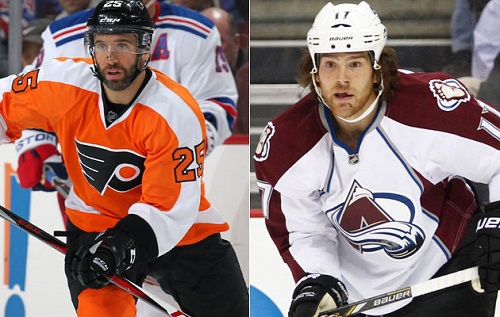 Aside from the negative publicity the team has gotten, on Thursday the Avs traded forward Steve Downie to the Philadelphia Flyers for forward Max Talbot. This cap space saving move sent Downie and his $2.6 million/year contract to Philly for Talbot's $1.75 million/year. Downie is also in a contract year, and with seven points through ten games he was on pace for a bit of a raise. Talbot on the other hand still has a few years left on his less costly contract. The newly acquired forward has two points on a goal and an assist this season with the Flyers.