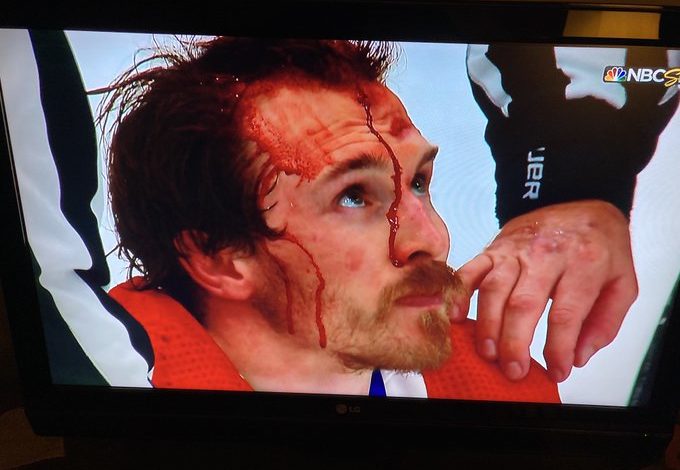 It's only adding insult to injury for the Canadiens after suffering a 5-1 loss in Game 1 of the 2021 Stanley Cup Finals against the Lightning.
Unfortunately during a 3rd period "fight", Brendan Gallagher was bloodied up falling head first to the ice.
This is how it happened:
Brendan Gallagher taking a beating tonight pic.twitter.com/X1sPf0ECJ3

— Nasty Knuckles (@NastyKnuckles) June 29, 2021
One thing is for sure, Brendan Gallagher is a hockey guy.
Brendan Gallagher is not English for beat me up in a scrum pic.twitter.com/4Zk18KsHjF

— Rob Williams (@RobTheHockeyGuy) June 29, 2021
The Tampa Bay Lightning now lead the Stanley Cup Finals series 1-0.
Game 2 will be Wednesday night at 8pm ET.