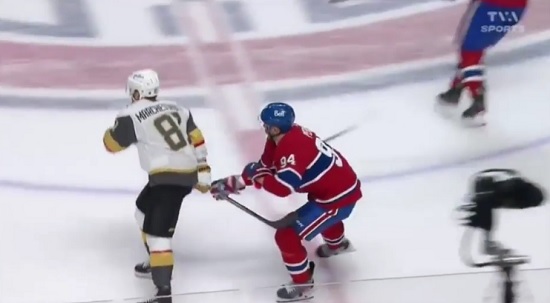 Ah yes Corey Perry doing Corey Perry things once again.
At least this time it's not causing any harm physically to anyone.
If you didn't see it for yourself in Game 6 Perry snuck a little move of his own by grabbing Marchessault's stick and literally taking it out of his hands.
Here's that play in the game:
Let's be honest, most of us never thought the Canadiens would make it to the Stanley Cup Finals.
So whatever Veteran star Corey Perry is doing to keep his team motivated even if it's things of this nature seem to be working….
The Miracle Playoff Run Continues for Montreal!