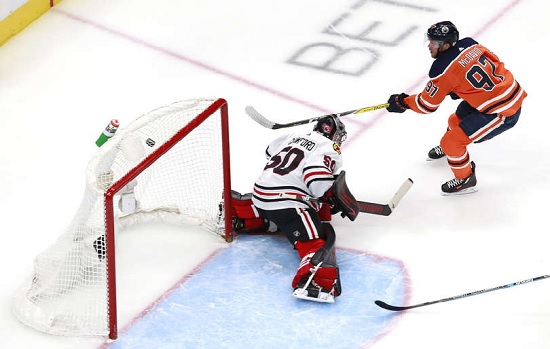 Day 3 of games brought us 36 goals, several hat tricks and even a game that went to shootout to settle it all!
Game 2 – New York Rangers vs Carolina Hurricanes:
4-1 Final, Carolina Hurricanes lead series 2-0.
Game 2 – Winnipeg Jets vs Calgary Flames:
3-2 Final, Winnipeg Jets tie the series at 1-1.
Round Robin – Washington Capitals vs Tampa Bay Lightning:
3-2 F (SO), Tampa Bay Lightning earn 2 points in victory, Washington Capitals earn 1 point from shootout loss.
Round Robin – Dallas Stars vs Vegas Golden Knights:
5-3 Final, Vegas Golden Knights earn 2 points with victory.
Game 2 – Montreal Canadiens vs Pittsburgh Penguins:
3-1 Final, Pittsburgh Penguins tie series at 1-1.
Game 2 – Chicago Blackhawks vs Edmonton Oilers:
6-3 Final, Edmonton Oilers tie series at 1-1.