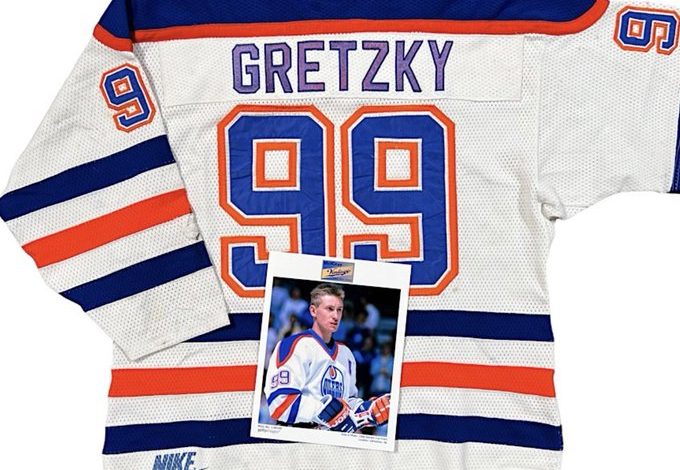 Wayne Gretzky's final Edmonton Oilers jersey, worn during the team's 1987-88 playoff run that saw the Oilers win their fourth of five Stanley Cup titles, sold for $1.452 million (including buyer's premium) with Grey Flannel Auctions on Sunday night.
Wayne Gretzky's last game-used Oilers jersey, matched to the 1988 Stanley Cup Finals, sells tonight on @GF_Auctions for $1.45 million. pic.twitter.com/h6mah2htAC

— Darren Rovell (@darrenrovell) June 6, 2022
It was the most ever paid for a hockey jersey. The previous record was $1.3 million, which was paid for Canadian hero Paul Henderson's 1972 Summit Series jersey.
Wearing the jersey, Gretzky led the Oilers to a sweep of the Stanley Cup final over Boston. Gretzky won the Conn Smythe with 12 goals and 43 points in just 19 games in one of his most incredible hockey performances.
Three months later, Gretzky was traded to the Los Angeles Kings and spent the rest of his career playing in the United States.
In the same auction, Gretzky's gloves from the same Stanley Cup-clinching game sold for $204,162.