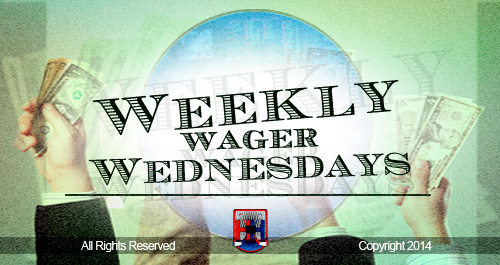 It's the middle of the week "hump day" and there are 3 NHL games on the night!
For those of you who love to do daily fantasy hockey leagues such as myself or have always wanted to get into it, then stay tuned. I've been making a pretty penny on fanduel.com and will use this segment to give you some of my picks and tips throughout the season not just on Wednesday night games but on weekly games too.
Games on the Night (10/15/14):
Boston Bruins vs. Detroit Red Wings
Iggy's Pick: Red Wings (by a goal)
Here's Why: The Bruins have struggled to score out of the gate with only 4 goals in just as many games so far this season. Simon Gagne was signed and should be making his Bruins debut tonight but it's only a small piece to the possible solution on getting this team going offensively. Talks are spurring of possible early trades including the names of Milan Lucic being a top candidate to go if the offense continues to be nonexistent for the B's. Meanwhile on the other-side the Red Wings have already beaten the Bruins a week ago on home ice and should feel just as comfortable to do it again tonight. It should be a close one to two goal game affair but I just don't see the Bruins pulling this out after watching Monday's sluggish affair against the Avs. Plus did I mention that John Scott of the San Jose Sharks already has a goal on the season while such names as Brad Marchand have zippo for the B's.
Calgary Flames vs. Chicago Blackhawks
Iggy's Pick: Blackhawks
Here's Why: After coming off a win last night, the Flames would love to make it two W's in two nights but that will be a tough feat. The Blackhawks are great on their home ice and are more well rested than the Flames going into tonight. Although the Flames are a young team full of speed and scoring depth, the Blackhawks should not have a problem containing scoring opportunities and picking up a W in front of their fans tonight.
Edmonton Oilers vs. Arizona Coyotes
Iggy's Pick: Oilers
Here's Why: The Oilers were absolutely outplayed last night against the Kings and scored their lone goal with only 20 seconds to go in the game. Meanwhile the Yotes had the night off and should be fresher to go tonight in front of their home crowd. Normally I like to pick with the home team but due to the beating the Oilers took last night I sense that they will come out hungrier than the Yotes. The Oilers will want to rebound and dictate the game by scoring first and playing outside of their own zone. This could very well be the game of the night in my opinion although NBCSN has B's/Wings as that for tv rating purposes.
Well let's see how I do with my first 3 picks for this segment and I'll have some fanduel/fantasy hockey tips in next week's segment for all you newcomers.