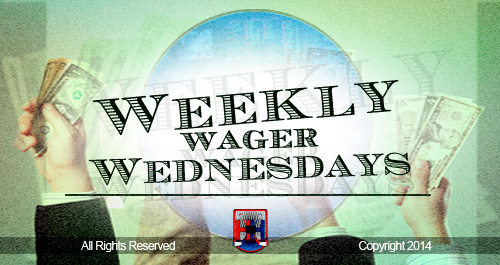 Better than a split last week but let's make this week a perfect 3-0 on the night. At 42-16 (.742) I'm not complaining after my horrific start to the season.
Toronto Maple Leafs vs. New Jersey Devils
Iggy's Pick: Leafs
Here's Why: With the potential return of Lupul to the Leafs lineup; the spark should be there to come out shooting. Leafs also tend to have spontaneous games on the road where they put up some serious #s in the goal column; tonight should be that type of night.
Pittsburgh Penguins vs. Washington Capitals
Iggy's Pick: Pens
Here's Why: Both teams are coming off games last night but the Pens were the only ones to capture a win. With several key players returning to the Pens lineup and Fleury in net, this should be the edge needed on the road to come out victorious. Capitals have also been shaky at home all season thus not giving me the home-ice advantage I so love to roll with for teams.
Chicago Blackhawks vs. Los Angeles Kings
Iggy's Pick: Hawks
Here's Why: The Kings are having an up and down season meanwhile the Hawks are one of the top teams in the NHL. Even though the Kings are at home, it's not enough to neutralize all the scoring talent on the Hawks' roster.
Well that has to be a first with me picking all road teams on the night.