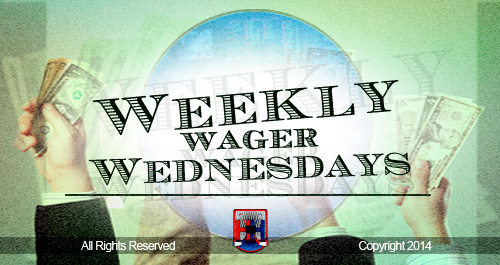 Brutal once again how last Wednesday went.
Goose egg in wins on 3 picks bringing my record to 40-23 on the year. A half dozen games on tonight and time to get a grove going.
Montreal Canadiens vs. Ottawa Senators
Iggy's Pick: Sens
Here's Why: It's coming down to which team needs the wins more in the playoff hunt and the Sens are the more desperate team in my book.
Detroit Red Wings vs. Chicago Blackhawks
Iggy's Pick: Wings
Here's Why: I tend to lean towards the wings in this original six matchup only because the Blackhawks have been inconsistent at home this season.
Minnesota Wild vs. Calgary Flames
Iggy's Pick: Wild
Here's Why: Both teams hunting for points in the playoff race and I think this one will go extra time but I'm liking how the Wild have been playing lately.
Los Angeles Kings vs. Colorado Avalanche
Iggy's Pick: Kings
Here's Why: The Avs are having a down season and despite LA having issues winning on the road, they should be hungrier to grab two points to help them in the playoff hunt.
Boston Bruins vs. Edmonton Oilers
Iggy's Pick: Bruins
Here's Why: Always have to pick my Bruins and always have to go against the Oilers on this segment regardless of the matchup so let it ride!
Tampa Bay Lightning vs. Anaheim Ducks
Iggy's Pick: Bolts
Here's Why: I like this matchup and I like how the Bolts have played on the road against big opponents through this season.