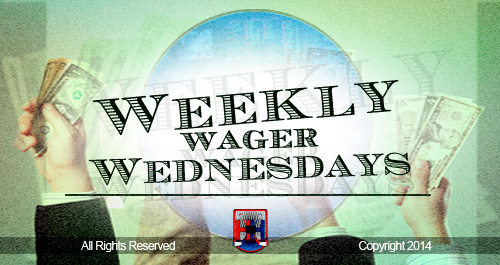 Happy hump-day everyone and I hope you all had a great thanksgiving last week too.
Talk about being spot on as I went 8-1 last week with my only loss coming at the hands of the Wild snoozing on home ice and in front of their very own fans. Anyhow that brings my WWW segment record up to 17-7 after starting off below .500 with my picks at first.
Four games on tonight and of course the Oilers make another apperance. I'm 2-2 in my picks against them and I won't be picking for them anytime soon, you have my word there.
Montreal Canadiens vs. Minnesota Wild
Iggy's Pick: Canadiens
Here's Why: The Wild haven't been consistent enough this season regardless on home ice or not. After letting me down last week I'm going to roll with the team that's hotter and more incline to pull out the W on the road.
St. Louis Blues vs. Chicago Blackhawks
Iggy's Pick: Blackhawks
Here's Why: It's really a toss up of a pick between two teams that look great on paper. Since the hawks are at home and have given up fewer goals while scoring more so far into this season than the Blues, i'll roll with those as my factors to them pulling out the W tonight.
Edmonton Oilers vs. Winnipeg Jets
Iggy's Pick: Jets
Here's Why: The Oilers just have nothing going for them and have hit rock bottom once more. The Jets are starting to roll and want to finally make a push to be in the playoffs this season. Home team gets the edge.
Philadelphia Flyers vs. Anaheim Ducks
Iggy's Pick: Ducks
Here's Why: The Flyers are coming off a loss from last night and have to jump right in on their roadtrip against another great western conference team. It's not going to be any easier and with their recent struggles scoring the Ducks have the edge both at home and with their roster in this matchup.