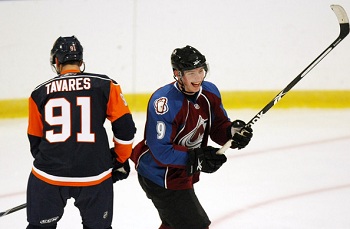 What deal do you resign Matt Duchene to? There is a dollar amount for his worth in salt, but that doesn't guarantee that he gets what he or his agent may believe is deserved. The easiest benchmark to look at, especially in the NFL, is to look at comparable stars that have gotten a new contract recently.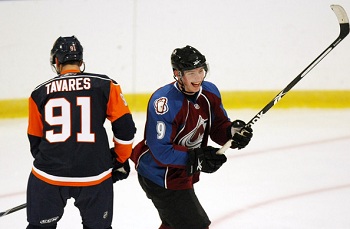 Drafted first overall in the 2009 Draft by the New York Islanders, John Tavares has had a very similar time in the NHL to Duchene. The biggest difference that will hurt Duchene's contract worth –aside from club thriftiness- is that Tavares has 202 career points to Duchene's 151. Duchene has also been oft injured at points during his last two seasons that have severely hampered what could've been stellar numbers.
The Islander's center received a 6 year/ $33 million dollar contract during the season. Duchene should be able to receive almost as much, but based on injury and some spotty scoring droughts will most likely garner just south of $30 million.
I am neither cap expert nor player agent, but something tells me that Duchene will have to accept less cash if he plans on staying in Colorado. The Avs front office would have to be stupid to let him walk if he and his agent (Pat Brisson, who also represents Tavares) balk at the initial figure and a reasonable counteroffer; that's why you low ball in negotiations.
Duchene is a stud, but I don't think you make him the very close, second highest paid player on the team, nor do I think he should get anything less than $28 million for six years.
Follow me on Twitter @CoryWhitmer for game thoughts and general sports smack.
Love Reading About Hockey?

Subscribe to keep up-to-date with the latest and most interesting hockey news!
| | |
| --- | --- |
| | We hate spam just as much as you |