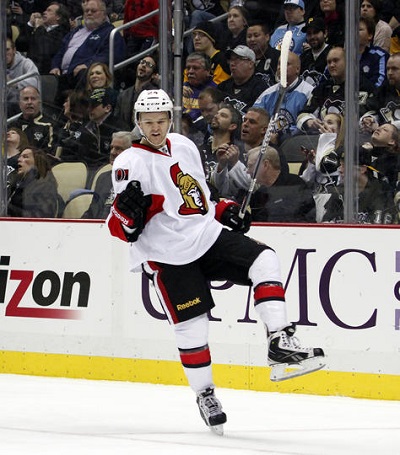 Mika Zibanejad was sent down to Binghamton Monday on the eve of the regular season.
General manager Bryan Murray said the team felt he let his spot go.
"I think when you let two guys come in and take your job — and we said that to him — you saw how Pageau was playing and you saw how Da Costa was playing and you didn't step up and say I better pay attention and keep my spot,"
he said.
"We felt he let that happen."
A very similar message was directed at Stephane Da Costa at the end of last season. And he responded.
"We called in Da Costa at the end of last year and said 'Wake up, if you don't get stronger and you don't work harder this summer you won't have any future as an NHL player," Murray said. "This guy has come in, in great shape, and worked hard and I think he's been a real good performer throughout camp."
Jean-Gabriel Pageau played extremely well in the tail-end of the 2012-13 season but needed to stay consistent or better this pre-season to win a spot. Murray said he did and that put the limelight on Zibanejad.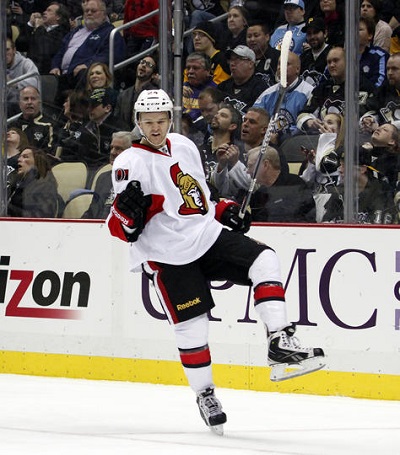 "Likewise with Pageau, he just had the chance in the playoffs last year to make a mark and he came in here every day during the summer and the guy worked and is one of our better players in camp so how do you keep him off the team?" he said. "If we're going to be good on our word, and that is work hard and you get a chance. That's what we do here and I thought Mika kind of sat there and maybe took it for granted, maybe he felt it was not an opportunity but he sure didn't do what we expected would happen."
The Sens assigned a total of 29 players to Binghamton, including Zibanejad, Jim O'Brien, Mike Hoffman and Matt Puempel.
With those cuts, here's how the 22-man roster breaks down:
Forwards
Michalek – Spezza – Ryan
MacArthur – Turris – Conacher
Smith – *Da Costa – Neil
Greening – *Pageau – Condra
Kassian
*interchangable
Defence
Methot – Karlsson
Cowen – Wiercioch
Corvo – Phillips
Gryba
Goalies
Anderson
Lehner