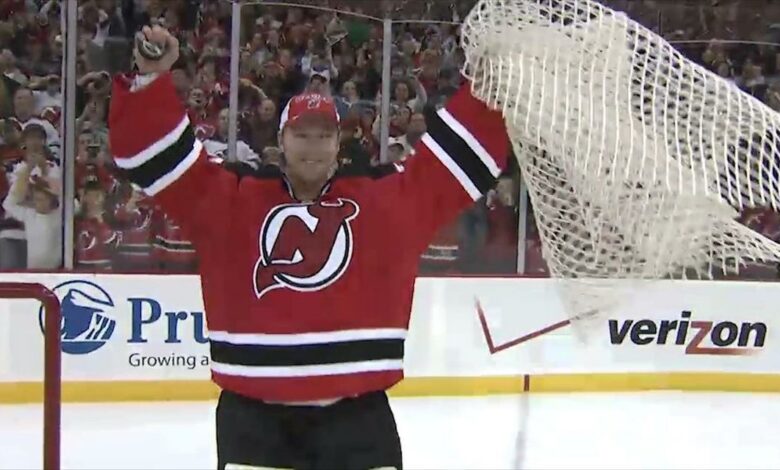 THIS DATE IN HISTORY: March 17, 2009
Martin Brodeur became the winningest goalie in NHL history.
At the Prudential Center, Brodeur made 30 saves, including one on Troy Brouwer in the waning seconds, to help the New Jersey Devils defeat the Chicago Blackhawks 3-2. This was his 552nd NHL victory, moving him above Patrick Roy for the top spot on the all-time record.
When the game was over, Brodeur would be mobbed by his teammates in a celebration akin to hoisting the Stanley Cup; however, he takes out a pair of scissors and cuts the net.
"It was an exciting night," Brodeur said. "I'm happy that it's done and over with."
The win came in Brodeur's 987th NHL game, all with New Jersey.