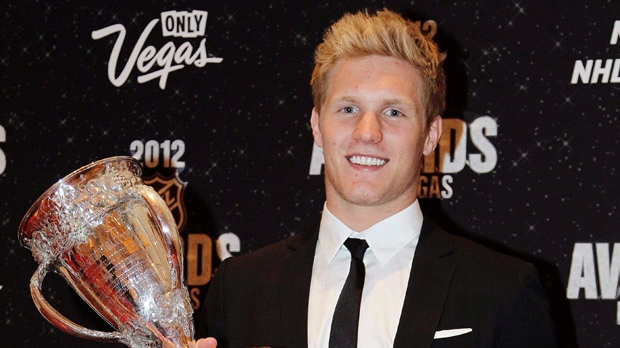 Today we'll continue our breakdown of the awards by talking about the Calder Memorial Trophy.
6/2 – Jack Adams
6/3 – Selke
6/4 – Calder
6/5 – Vezina
6/6 – Hart
Calder Memorial Trophy – The Calder Memorial Trophy is presented to the player deemed most proficient in his first year of competition in the NHL. Last year's winner: Gabriel Landeskog, Colorado Avalanche.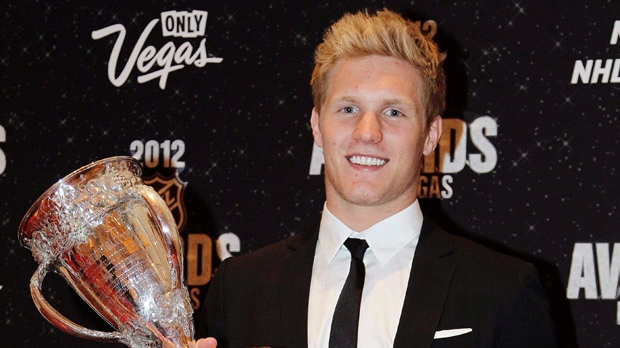 The Finalists:
Brendan Gallagher, Montreal Canadiens – Standing just 5'9″ and weighing just 178 pounds, it was tough to expect Gallagher to be able to contribute immediately upon his arrival. Gallagher, the 147th pick in the 2010 draft, led the Montreal Canadiens in goals (15), and finished 6th on the team in points. Gallagher accomplished this while playing just 13:51 a game, 17th on his team. Gallagher also finished 2nd on his team among forwards in blocked shots, 5th in takeaways, and 6th in hits. Among rookies, Gallagher had the 2nd most goals, 2nd most shots, and 3rd most points. This kid is just 21 years old and has so much room to grow.
Jonathan Huberdeau, Florida Panthers – The 3rd overall pick in the 2011 Draft, big things were expected from young Huberdeau. However, at just 19 years of age, nobody expected things to come so quickly. Among rookies, Huberdeau finished 3rd in goals, 3rd in assists, and 1st in points, despite playing for the offensively challenged Florida Panthers. At 6'1″, 177 lbs, Huberdeau still has to grow into his body, but we can already see just how talented this guy is.
Brandon Saad, Chicago Blackhawks – Saad was the 43rd overall pick in the 2011 Draft but only got his first full season of NHL action this past season and boy what a season it was. Saad had a phenomenal season, finishing 4th on the Blackhawks in goals, assists, and points. Among rookies, Saad was 4th in goals, 4th in points, but led all rookies in +/- at +17. Saad was so effective that Hawks' coach Joel Quenneville decided to move him up to the top line alongside Jonathan Toews and Marian Hossa. That trio was one of the most effective lines in the entire NHL. Saad is just 20 years of age and Chicago is the perfect situation for him to continue to grow.
The Pick: Brandon Saad, Chicago Blackhawks. While both Gallagher and Huberdeau had fantastic seasons, Saad was really the key cog for the Blackhawks. When Coach Q decided to move Saad up to the top line, the Hawks offense took off and that top line was finally set. For the past couple of years, it seemed as if the Hawks were missing a winger after Dustin Byfuglien left. Saad is 6'2″ 202 lbs and has the speed to keep up with both Hossa and Toews. He's the perfect fit and will continue to get better each year.