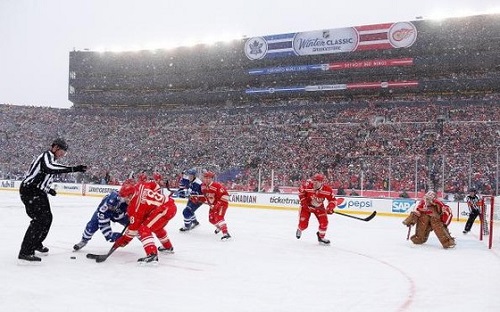 If you missed the 2014 Winter Classic on New Year's Day then you are quite in luck as we have the full game for you here at HOHM.
What isn't there to love hockey fans?
Snow fall, two original six teams, a record setting crowd of over 105K fans in attendance at the Big House in Ann Arbor, Michigan and a game that like always on this date delivers and doesn't disappoint.
From all of us here at HOHM, we wish you a Happy New Year and Happy Hockey Season!