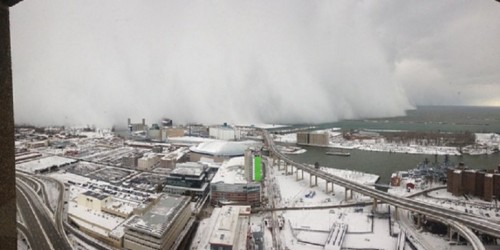 Pascal Dupuis has been diagnosed with a blood clot in his lung. Yet another terrifying health scare has struck the Pittsburgh Penguins in a long list of health scares that have included Mario Lemieux's battle with Hodgkin's Lymphoma, Kris Letang's stroke, and Olli Maatta's recently-removed cancerous thyroid tumor. "Super Duper" will be out for at least six months, meaning that a projected return will not come until at least May of next year, if at all this season.

The loss of Pascal Dupuis is one that is sure to hurt the offensive production of the team, as Dupuis is known to go on scoring hot streaks which see him rack up a large amount of points in a relatively short period of time before going quiet for a couple games. On a more emotional note, though, Dupuis' injury leaves a large void in terms of fan favorites: he was willing to take a "hometown discount" when negotiating his contract extension in 2013, as well as consistently being one of the best statistical players the Penguins have not last named Crosby or Malkin.

The undrafted forward has recently struggled with injuries, coming off a long layoff that saw him miss half of the 2013-14 NHL season after tearing his anterior cruciate ligament, where another blood clot was discovered.

News of Dupuis's blood clot comes a year and two months after news of former Penguins backup Tomas Vokoun was diagnosed with the same ailment that saw him miss all of last season prior to being released early this season. Dupuis remains under contract through the 2016-17 NHL season, though at 35, retirement is not entirely out of the question.

We hope for a speedy and safe recovery for Pascal Dupuis, and hope that upon his return, he will come back more Super than ever.
______________________________________________________________________________________________

The Toronto Maple Leafs suffered from a shelling at the hands of normally defensive-minded Nashville Predators. The 9-2 loss comes immediately after an ugly 6-2 loss against the Buffalo Sabres. Leading the charge for the Nashville Predators was Niagara Falls, Ontario native Taylor Beck, and Captain Shea Weber, both of whom tallied three points.

The poor effort put forth by the Toronto Maple Leafs could be the straw that breaks the camel's back, triggering yet another rebuild, and yet another coaching change. Toronto next faces the Tampa Bay Lightning at home on Thursday night. With the high-octane offensive prowess of Steven Stamkos and company, Randy Carlyle needs to prepare his players to show an incredible defensive effort in order to maintain his job. Tampa Bay lost their last game 5-2 to the New York Islanders, but have won their last two games against the Toronto Maple Leafs.

Many fans speculate that if Randy Carlyle is to remain employed, a decisive victory is an absolute must against the Tampa Bay Lightning. A second consecutive ugly loss at home and third consecutive overall would have a devastating effect not only on Carlyle's employment, but also on the roster in general; but the inevitable questions that would arise are: to what extent is coaching responsible for mediocrity? How long will the Toronto Maple Leafs management sit on their current roster before making radical changes? Right winger Matt Frattin has been placed on waivers, but will that be enough?
______________________________________________________________________________________________
Friday's game between the Buffalo Sabres and the New York Rangers has been postponed. The date in which that game will be played will be announced once Buffalo digs itself out of the six feet of snow that blanketed them over this weekend. A state of emergency was called yesterday in what Buffalo residents are calling a "snow apocalypse."
Lake-effect snow affects Buffalo every year, but this freak storm has paralyzed the metropolitan area of Buffalo and its surroundings, bringing into question even whether the Buffalo Bills against the New York Jets game scheduled to occur this Sunday at the Ralph Wilson Stadium in Orchard Park, New York, will be played at all. In addition to the six feet of snow that has fallen over the past couple days, Buffalo and its surrounding area in Western New York are expecting an additional three feet.
This game was supposed to be the last of a three-game stand for the Sabres.
The Sabres are currently riding a season-high two-game winning streak, with wins coming off visits from the Toronto Maple Leafs and the San Jose Sharks. Hopefully the Sabres organization is not snowed-in for their game on Saturday against the Washington Capitals.
This is the second game to be postponed this season following a shooting near Parliament Hill in Ottawa that postponed a game between the Senators and the Toronto Maple Leafs.
______________________________________________________________________________________________
Los Angeles Kings defenseman Slava Voynov will see a felony case filed against him due to the allegations of domestic abuse he faced earlier this year which led to his indefinite suspension. TSN reports that Voynov could be facing up to four years in prison, with the possibility of a fifth if his spouse suffered "great bodily harm."
Slava Voynov is still under contract with the Los Angeles Kings through the 2018-19 NHL season, and if convicted, could probably see his contract released by the organization. The move would free up approximately $4.16 million a year in cap space for the defending Stanley Cup Champions.
Voynov has won a Stanley Cup with the Los Angeles Kings on both their recent trips to the finals in 2012 and last season, and has accumulated 27 goals and 77 assists in 248 games with the Kings.
Love Reading About Hockey?

Subscribe to keep up-to-date with the latest and most interesting hockey news!
| | |
| --- | --- |
| | We hate spam just as much as you |