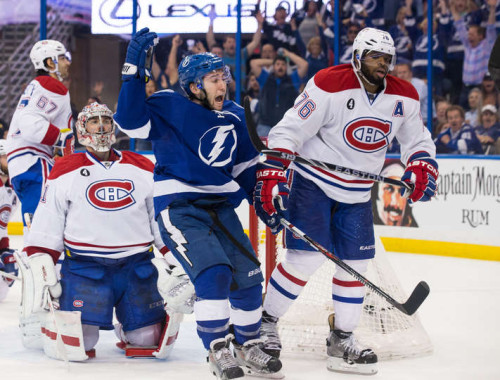 Montreal @ Tampa Bay – Lightning lead 3-0 (Game Four tonight – 7PM – Amalie Arena)
–Montreal is walking the hockey playoff equivalent of the green mile. After losing in double overtime at home in Game One, getting crushed in Game Two, and losing with 1.1 seconds to go last night, it's very tough to rally back from that AND win four straight against a team you have yet to beat this season. Tampa goalie Ben Bishop has only allowed four goals over 10+ periods, which makes the task even more daunting. Lightning Center Tyler Johnson's game winning goal in Game Three was his eighth of the playoffs (which leads all postseason players), and he's one of the early Conn Smythe favorites at the moment. Canadiens Head Coach Michel Therrien has to be pulling whatever hair is left out of his head trying to figure out how to get a win against the Lightning. The Canadiens power play has yet to score a goal against Tampa's fifth ranked Penalty Kill (0 for 8).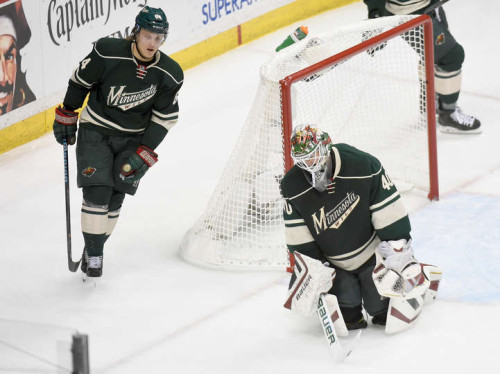 Chicago @ Minnesota – Blackhawks lead 3-0 (Game Four tonight – 9:30PM – XCel Energy Center)
-The Blackhawks have a chance to get some needed rest (which would come in handy before what will likely be a very physical series with Anaheim, should they advance) if they can finish off the Wild tonight. A power play goal by Patrick Kane in Game Three and Corey Crawford's fourth career playoff shutout put Chicago firmly in the driver's seat in this series. Minnesota had an incredible run from mid-January until about a week ago, but their season will come to an end sometime in the next few days. They have good talent up and down the roster, and if it wasn't the Blackhawks on the other bench, I'd give them an outside chance to steal the series despite being down 0-3. But Chicago is just too experienced in the playoffs to let that happen. Scoring four goals through three games isn't going to get Minnesota far either. Their top line of Zach Parise, Mikael Granlund, and Jason Pominville have had some success, but there has been no offense to speak of from the rest of the roster since the St. Louis series. Devan Dubnyk will need to be at his best to get the series back to Chicago on Saturday.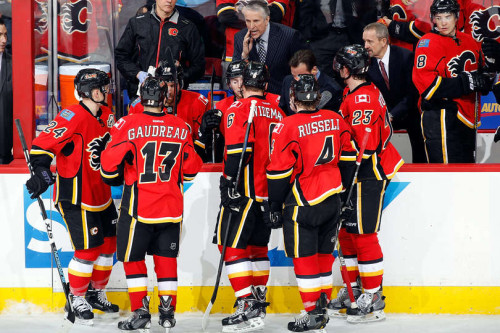 Jack Adams Finalists Announced
-The Rangers Alain Vigneualt, Calgary's Bob Hartley, and Nashville's Peter Laviolette are the three candidates up for the NHL's Coach of the Year award. AV lead the Blueshirts to their best regular season in franchise history, and Laviolette put the Predators back on track after missing the playoffs last season. But this is Bob Hartley's award, and here's why the Flames Bench Boss should win the 2015 Jack Adams Trophy.
Love Reading About Hockey?

Subscribe to keep up-to-date with the latest and most interesting hockey news!
| | |
| --- | --- |
| | We hate spam just as much as you |