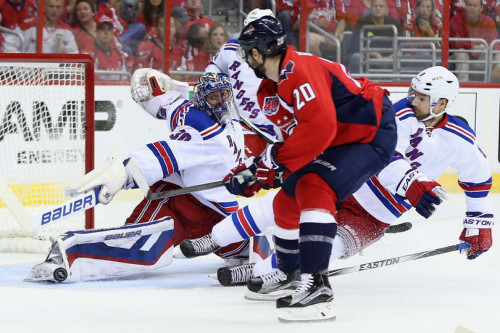 Washington @ NY Rangers – Series tied 3-3(Game Seven 7:30PM – Madison Square Garden)
-For the third time in the 2015 Stanley Cup Playoffs, a series is going the distance. This will be the second straight seven-game-series for the Capitals, and the Rangers' last seven-gamer wasn't that long ago either (2014 ESF @ Pittsburgh). The last Blueshirts home Game Seven was a 2-1 victory over Washington in the 2012 Playoffs (both played on May 13th coincidentally). The Blueshirts had to claw their way back in to the series late in Game Five, and had to hang on in Game Six to get it back to Madison Square Garden. After the 4-3 Game Six loss, the Caps were supremely confident in their resilience to persevere to the Conference Finals.
Alexander Ovechkin guaranteed a victory in Game Seven, and Evgeny Kuznetsov said they had the better goaltender. I don't have a problem with what they're saying, but it's a tad boisterous for guys who have never been past this point in the playoffs. Despite letting the series slip to a do-or-die game, Washington been very successful at making the Rangers play Caps-style hockey. The Caps will continue to do this, but the Rangers need to find a way to cut down on the Capitals shot opportunities and reduce the traffic in front of Henrik Lundqvist. Tonight will be another physical, low scoring, goaltending duel. If the Rangers win tonight, they would become the first team in NHL history to come back from a 3-1 series deficit in consecutive postseasons. The winner of tonight's game takes on Tampa Bay in the next round.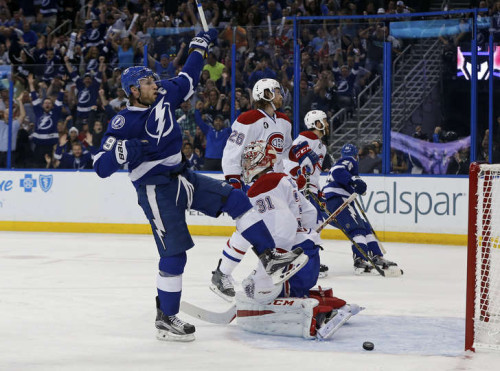 Habs Are Going Back to Montreal Alone
-The Canadiens quest to become the fifth team in NHL history to win a series after trailing 0-3 fell two games short last night. Nikita Kucherov redirected an Ondrej Palat shot past Carey Price (who took the blame for the series loss) in the first period, and never looked back in the 4-1 win. Montreal put up a fight after falling behind badly in the series, but this was just one of those scenarios where a top team faced a team that knew how to beat them. The Lightning were 9-2 against Montreal in the regular season and playoffs combined this season. The Canadiens need to add some offense this off-season. They play a strong defensive game, and have the soon-to-be Vezina winner in Price, but they play in too many close games. It can't all be Max Pacioretty and PK Subban from the blueline. The Habs should be competing for the Atlantic title again in 2015-16. The Lightning will either head to New York or host the Capitals for Game One of the Eastern Conference Finals.
Love Reading About Hockey?

Subscribe to keep up-to-date with the latest and most interesting hockey news!
| | |
| --- | --- |
| | We hate spam just as much as you |