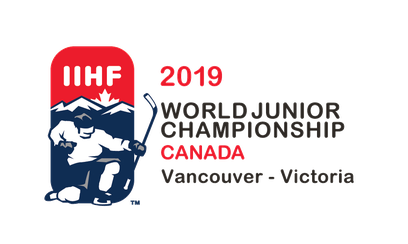 Here it is, guys, the most exciting time of World Juniors — The knockout stage!
In this article, I will attempt to polish off my crystal ball to look into the future and give you some insight as to who is going to win this year's World Junior Championships.
Quarterfinals:
Russia – Slovakia: the Slovaks are scrappy and capable offensively, as indicated by their 11-2 drubbing of Kazakhstan; however, it WAS Kazakhstan and not a major hockey power like Russia. Though the Russians themselves are undisciplined and tend to take unfortunately-timed penalties, I see them going through:
Predicted score: 3-1 Russia.
United States – Czech Republic: The Czechs were in tough against Russia and Canada, and must face the equally strong United States to get through to the semifinals in order to achieve a medal – their first since a Bronze capture in 2005 (and their only one since becoming an independent country). The United States gave perpetual contender Sweden a good run for their money in the group stage, and generally breezed through every other game, so look for them to continue their road to a medal. Interesting storyline as the Czech will try to avenge last year's bronze medal game drubbing at the hands of the Americans, but I don't see an upset happening.
Predicted score: 6-3 USA
Sweden – Switzerland: Sweden is a hockey superpower. This is clearly evident from their impressive 48-game winning streak in the group stages. Their record in the knockout is less than stellar though, with them capturing a medal last year after a three year absence from the podium. This class is strong, and as good as the Swiss are when they are underestimated, Sweden should make quick work of them.
Predicted score: 4-2 Sweden
Canada – Finland: The Finns are good; though this year it appears that something is missing. Though not a dominant force as they once were, their goaltending talent pipeline remains legendary. This should give the Canadians trouble as they're looking to rebound from a close loss to the Russians on new years' eve. Hometown hockey should play a huge advantage here and the Canadians should go through, but not without some struggle.
Predicted score: 3-2 Canada in Overtime
Now, it is bold for me to assume I am correct, but I will go on based on my predictions above
Semifinals:
Russia – United States: This version of the cold war classic will end very much like last year's. The Russians' discipline will take into effect and they will be overwhelmed by the American offensive firepower. The injured Jack Hughes will make a triumphant return and will put the final nail in the Russians' coffins and send them through to the gold medal game, though not in dramatic fashion.
Predicted score: 5-2 USA
Canada – Sweden: A rematch of last year's gold medal game, the Canadians have the Swedes' number in the knockout, as Sweden has been unable to defeat Canada in a world juniors knockout game. Canadians' exhaustion from the previous game will come through, but hometown hockey advantage will once again play a factor, and the Swedes will find themselves defeated by the Canadians once again.
Predicted score: 4-3 Canada
Bronze Medal game:
Sweden – Russia: The Swedes will refuse to go home empty handed and will frustrate the Russians, who were disappointed last year by missing the medal round altogether. The Russians' frustration will be their own undoing, though, as they will prove to be undisciplined and it will cost them the Bronze medal.
Predicted score: 3-1 Sweden
Relegation Round:
Denmark – Kazakhstan: The relegation round will have two teams who failed to win a single game during the group stage. The Kazakh goalie handled himself well under fire, and the Kazakh offense did score some goals, a feat that the Danish did not accomplish. I see the Kazakhs remaining in the tournament next year, beating the Danish in two games, who will make way for Germany to return to next year's edition.
Gold Medal game:
Canada – US: Let's toss a little bias aside. The Canadians are powerful and a well put-together team. The Canadian in me tells me that being at home, and facing the US for gold would be the perfect recipe for the scrappy team of Canadians to go out there and win the gold medal and make Canada proud; however, the United States are more offensively capable this year, and if it comes to a head-to-head, I don't think the Canadians can overcome the United States, which is why, sadly for our home and native land, the Canadians go home with the silver.
Predicted score: 3-2 USA in the first ever double-overtime final.
Love Reading About Hockey?

Subscribe to keep up-to-date with the latest and most interesting hockey news!
| | |
| --- | --- |
| | We hate spam just as much as you |