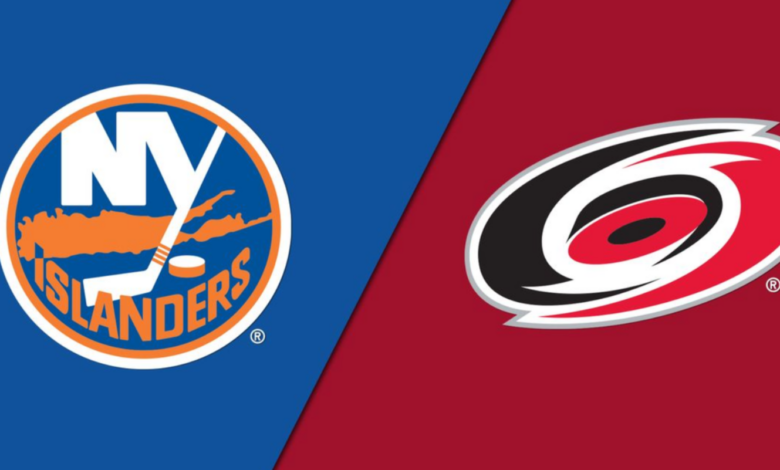 We've got our first surprise in our playoff series predictions, the New York Islanders defeating the Carolina Hurricanes in seven games.
It's disappointing because going into this season, I honestly believed Carolina would make it to the final if not win the Stanley Cup outright assuming they could stay fully healthy. Max Pacioretty, Brent Burns, and Ondrej Kase were attractive signings, even if two of the three players haven't played seven games altogether. Not to mention the season ending injury for Andrei Svechnikov too.
Carolina nevertheless finished the season with 52 wins, which was second best in the East. So why do I believe the Wild Card Islanders will defeat them? The Islanders are a postseason-experienced team, so Carolina's failure to control games will cost them.
Carolina is without a doubt far superior in terms of skill, but the truth is that despite averaging the third-most shots on goal per game, they only rank 15th in the league in terms of goals per game. Quality is more important than quantity, and Carolina has played far too many games where they outshot opponents by 20 to 25, barely managed to win, or occasionally even lost.
Also, I cherished seeing Barzal and Horvat connect prior to Barzal's injury. They will, in my opinion, play a significant role in New York winning this series.
Also, I greatly prefer the goaltending of the Isles. In contrast to Frederik Andersen, who has had far too many games with fewer than 20 saves (35% of his games), Ilya Sorokin has been one of the top three goalies this season.
All things considered, Carolina should win this series, and I won't be surprised if they do. Yet, they've exposed far too many flaws in their general strategy this season for me to feel confident in their ability to defeat the troublesome Isles.
Final Series Prediction: Islanders in 7 games over the Canes