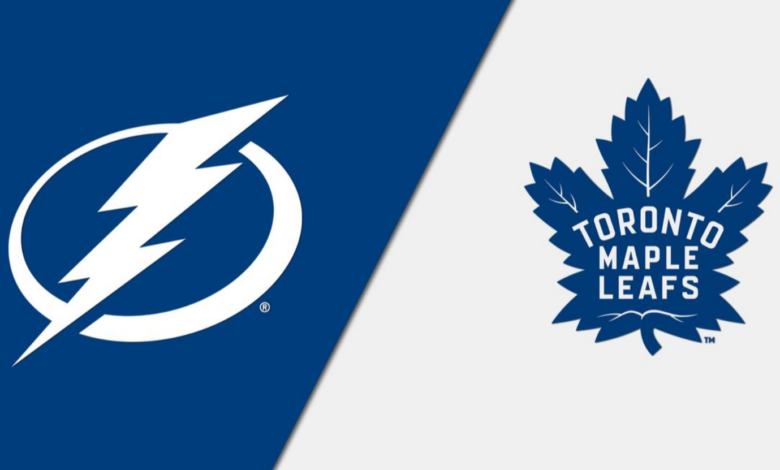 As we continue to make predictions for the each playoff series, I believe that the Toronto Maple Leafs will defeat the Tampa Bay Lightning in six games.
Toronto hasn't won a postseason series since 2004, as we are all well aware. Making jokes is entertaining, I know. If Toronto somehow fails to advance out of the first round again, then I believe there will be major changes to come.
Before the deadline, Kyle Dubas essentially did everything correctly. He traded futures that Toronto didn't need in order to add depth at forward and defense in the form of Ryan O'Reilly, Noel Acciari, Sam Lafferty, Jake McCabe, Luke Schenn, and freshly signed Matthew Knies. Along with this, Marner had a season with almost 100 points, Nylander and Matthews each scored 40+ goals, and John Tavares is putting up numbers.
Not that Tampa Bay's offense should be discounted either. Brayden Point scored over 50 goals, Steven Stamkos averaged over a point per game, and Nikita Kucherov produced the most understated 110+ point season ever.
I simply believe Toronto's depth to be superior to Tampa Bay's overall. The Lightning have also had bouts of extreme inconsistency throughout the course of the season; they are 4-6 in their most recent ten games and 11-18 overall since February 15th, while Toronto is 7-3 in their most recent ten contests (just 1 regulation loss).
I also appreciate Toronto's depth in net this season. Ilya Samsonov is consistently ranked among the top ten goalies, Matt Murray has won the cup twice, and Joseph Woll has not played a single game all season with a save percentage below .900. We all know Andrei Vasilevskiy is a machine in the playoffs, but Toronto appeared to expose him in last year's playoff series between the two clubs.
This season, Toronto has a 2-1 record versus Tampa Bay.
It's going to be another fun one, and I'm expecting the first round exit comments, I don't blame you, but I really find it hard to imagine Toronto being another first round exit this year.
Final Series Prediction: Leafs in 6 games over the Lightning