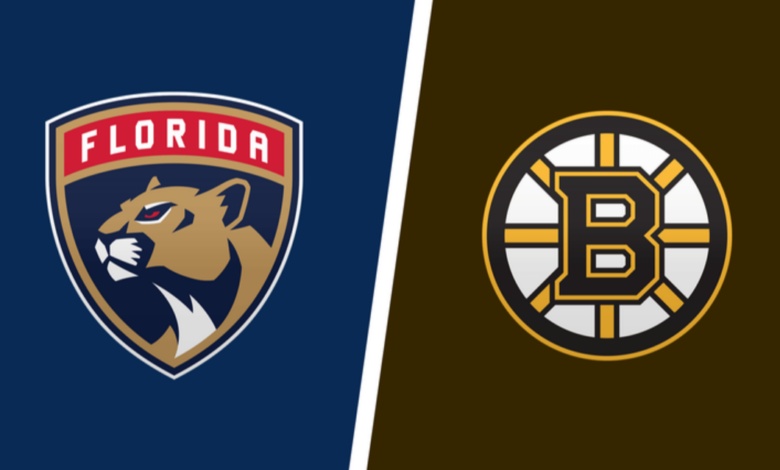 I anticipate the Boston Bruins to defeat the Florida Panthers in six games in their first-round clash to kick off our series predictions.
Boston won't have an easy time of it, in my opinion. Boston outscored Florida 17-15 in the season series, which ended in a 2-2 split.
These will all be close games with heavy scoring, at least from my perspective. While Florida is sixth in goals per game, Boston ranks second in shots on goal per game, third in shooting percentage, and 12th in power play percentage. Both teams possess strong offensive capabilities.
I believe that depth will ultimately decide the outcome, and the Bruins have significantly more of it. The Bruins' bottom-six will most likely include Hall, Coyle, Frederic, and Hathaway, which is insane depth. They also have guys like Marchand, DeBrusk, Zacha, and Bertuzzi in their top six, as well as the player (David Pastrňák) who has scored the second-most goals this season.
Boston has a strong advantage in goaltending as well. This year's Vezina winner will be Linus Ullmark, while Florida's goaltending is quite suspect. Do you choose the AHL journeyman with a successful recent run? Or the $10M player who may be the league's most unreliable goalkeeper in his last few seasons away from Columbus. They will suffer from that uncertainty.
Expect a solid, balanced series overall. Matthew Tkachuk typically suffers in the postseason, but I anticipate that he will maintain his MVP level play this year and aid Florida in making this a somewhat close series.
Final Prediction: Bruins in 6 games over the Panthers