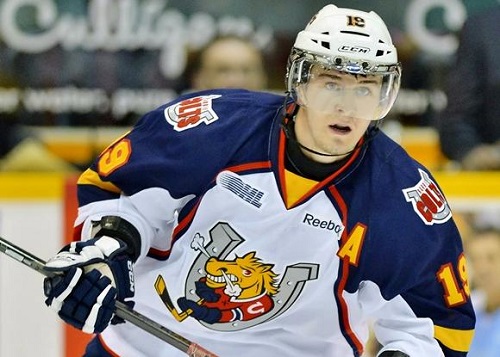 The annual Young Stars Tournament started yesterday in sunny Penticton, BC featuring the prospects and young pros of the Edmonton Oilers, Calgary Flames, Winnipeg Jets, Vancouver Canucks, and San Jose Sharks. The Jets play the first game of the Young Stars Tournament tonight against San Jose. Here are the 5 Jets to watch for in the Young Stars Tournament. (A full look at the roster sent can be found here.)
1. Mark Scheifele
The 20-year old centre from Kitchener, Ontario has a lot to prove. The former 7th overall draft pick have failed to stick in the NHL for the past two years. However, with his performance with the Barrie Colts the past season, along with Olli Jokinen's disappointing performance with the Jets, the stars have aligned for Scheifele to make the jump to the NHL. With an impressive showing at the Young Stars Tournament, combined with a strong training camp, Scheifele could center the Jets' 2nd line full time, likely alongside Evander Kane and Devin Setoguchi.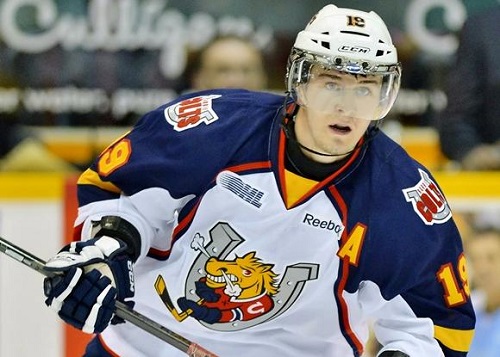 2. Jacob Trouba
After a sensational college season that ended with him signing an entry-level contract in April, and an invite to the US National Team, Trouba, the ninth player taken in the 2012 NHL Draft, has a shot at being in a Winnipeg uniform on opening night. He was named the best defenseman at the 2013 IIHF World Junior Championships after his four goals and nine points led the United States to the gold medal, and is eager to prove to the Jets that he can play in the NHL. "Obviously I want this place to be home for quite a while," the 19-year-old said this summer. "I'm working to get there and we'll see how things go."
3. Josh Morrissey
The Jets grabbed Morrissey, a mobile defenseman, with the 13th selection in the 2013 NHL Draft after he scored 15 goals and finished with 47 points in 70 games with the Prince Albert Raiders of the Western Hockey League. Many were surprised at how high Morrissey was picked, and he is eager to prove everyone wrong."I think I'm a two-way defenseman with an offensive upside. I like to compete hard and my biggest assets are my skating and my hockey sense," Morrissey said. "I have to work on my defensive game but my offensive side has really flourished." The Young Stars Tournament will give us a first glance at just how much of a reach the 19-year old from Rochester really was.