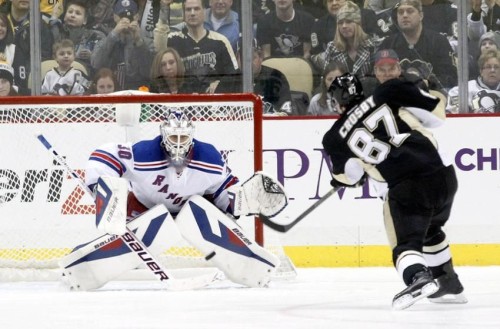 The NHL season kicks off tonight, and there's going to be plenty to look forward to. All eyes will be on Edmonton and Buffalo as Connor McDavid & Jack Eichel progress through their rookie campaigns.. The Blackhawks are on a quest to win their fourth championship in seven seasons. Los Angeles is hoping to return to the playoffs, while a lot of Boston fans are skeptical of the Bruins chances this season. Every team has their own focal point heading in to the 2015-16 campaign, but the storyline I'm looking forward to most this season is the change in overtime format to three skaters aside instead of four.
When the NHL debuted the shootout after the 2004-05 Lockout, it arrived with a lot of fanfare. It was new, it was exciting, but most importantly, it gave the game a conclusion. There was no longer the dreaded tie, which didn't bother the avid hockey fan, but didn't do much for the casual fan. I think a good portion of the initial excitement over the shootout wasn't about the shootout itself, but more towards the fact that there would no longer be ties. Some die-hard hockey fans were okay with the shootout, but there has definitely been a contingent from the start that didn't want the games decided in a "skills competition", and compared it to baseball settling a tie game with a home run derby. As the seasons went on, teams with strong goaltenders would play for the shootout, choosing to just get through the four-on-four five minute frame and take their chances in penalty shot competition. Too many games were being decided in the shootout, and the NHL recognized that they needed to change something.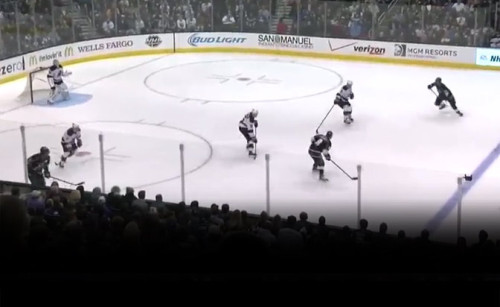 Last season, the AHL tried a hybrid four-on-four/three-on-three overtime format, and it cut down the numbers of shootouts drastically. In the 2013-14 season, 65% of AHL games that went the extra period ended in a shootout. With the new hybrid format, that number dropped to 26%. The NHL liked what they saw, and decided this would be a great way to cut down the almost 56% of overtime games that ended in a shootout. The only difference between the NHL and AHL formats is that the NHL will go straight to three-on-three, rather than seven minute split session that the AHL used.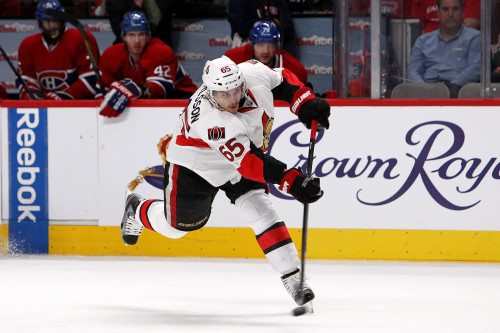 I don't think there's any doubt that the number of shootout games will go down this season. Three-on-three hockey means there's a lot of ice surface to play with. Playmakers will have room to create, speedsters will have less guys to get in their way on potential breakaways, and a small mistake could end up in the back of your own net. Teams will have to play to their roster strengths in terms of the combination of forwards and defensemen used on the rink. Teams with mobile defensemen in the mold of an Erik Karlsson in Ottawa or Pittsburgh's Kris Letang will have a leg up on some other squads. Offensively, teams should be more aggressive and will look to spring guys free on breakaways or odd-man rushes. Defensively, teams are more likely to play man than defend zones. Expect a lot of action going both ways, and goalies will be kept on their toes. Overtime will be more fun to watch than it's been in over a decade, and games that do go to a shootout will have that much more tension.
For What It's Worth, 2015-16 season predictions:
*Wild Card
Atlantic Division
Metropolitan Division
Central Division
Pacific Division
Ducks over Blues in Western Conference Finals
Canadiens over Rangers in Eastern Conference Finals
Anaheim wins the Stanley Cup over Montreal