Anaheim Ducks
Featured
32-Year-Old NHL Veteran Contemplating Retirement: What's Next for the Pro Hockey Star?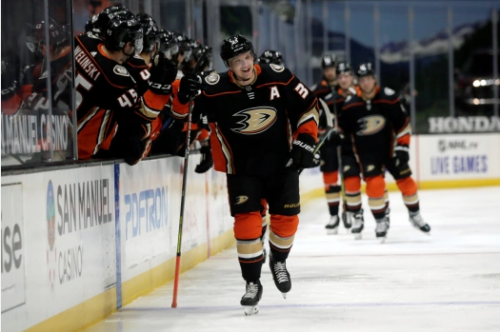 After 12 seasons in the NHL with the Ottawa Senators and the Anaheim Ducks, forward Jakob Silfverberg says next season could be his last in North America. A Swedish news outlet interviewed Silfverberg in Anaheim.
He stated unequivocally that, with one year remaining on his contract with the Ducks, he intends to finish his career with his hometown hockey team, Brynas IF.
"I have one year left on my contract here in Anaheim with the Ducks, but then I can very well imagine moving home and playing with Brynäs again. It has always been my idea to finish my career there."
Brynas is currently in a difficult situation. The club has been relegated from the SHL to HockeyAllsvenskan, Sweden's second tier hockey league, for the first time in its history. Silfverberg was asked if he would return even if Brynas did not return to the SHL next season. Yes, he replied.
"As long as I stay injury-free, nothing has changed. I would think that would be fun."
Silfverberg said staying in the NHL after next season isn't completely out of the question, but he wants to be realistic. He believes that 2023-24 will be his final season in North America.
"Yes, that's probably how it feels. I'll be 33 years old, it will probably take a lot if it's not my last season in the NHL. But if I'm injury-free and the hunger remains, I want to finish my career in Brynäs. It feels like I have gotten into a new gear now during the last few weeks. I've had a fresh start."
https://www.youtube.com/watch?v=AI3aDpfvJ3E
Silfverberg is one of four NHL players who won a gold medal with Brynas in 2012. Mattias Ekholm (Edmonton), Calle Järnkrok (Toronto), and Elias Lindholm are the other three (Calgary).