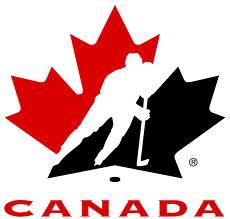 As the NHL lockout continues to drag on with the NHL now suing the NHLPA it doesn't look like there will be a season this year. But hockey fans won't be completely without the sport this holiday season as the annual IIHF World Juniors tournament will be taking place in Ufa Russia. For Canadians, this is the biggest international tournament of the year, one that we won for five years in a row between 2005 and 2009. But in the last three years, Canada has fallen short of Gold as the USA, Russia and Sweden have won instead. Still, Canadian fans have much to look forward to this year as the team has some very high-profile prospects that will be making the jump (if they haven't already) to the NHL very soon. I will be profiling 5 of those prospects below, but the full roster can be found here. And Canada's first game is at 4 am on December 26 as they take on Germany.
1. Malcolm Subban- Belleville Bulls (OHL) and Boston Bruins.
Let's begin in net with the younger brother of Montreal's PK Subban, Malcolm. Coming into the final Team Canada camp, this first-round pick seemed to have the starting role in the bag. Playing for the Bulls this year, the 18 year-old Subban holds a 15-7-3 record with a 2.17 goals against average, 0.932 save percentage and two shutouts. However, after three scrimmages in camp, Subban looked really out of his element and he did not dominate the way he was expected to. He still will get the early starts for Team Canada, but he could easily lose that spot to either Jordan Binnington (Owen Sound OHL) or Jake Paterson (Saginaw OHL) before the tournament ends. How Subban plays will be vital for Canada if they want to get back on the top of the podium.
2. Nathan MacKinnon- Halifax Mooseheads (QMJHL) and eligible for the NHL draft in 2013.
Every year there is one player in the draft class that has risen above the competition and been projected to go first overall. This year that player is MacKinnon. The 17 year-old is already tearing it up on the top team in the CHL, with 52 points in 30 games, including 22 goals. He will be a key player to watch as his performance in the tournament, with older and experienced players on both sides of the ice, will greatly affect how the scouts rank him come draft day. Plus, he is an exciting player who is very fast and very offensive, which will make for some great hockey. Look for MacKinnon to make a statement at this year's tournament.
3. J.C. Lipon- Kamloops Blazers (WHL) and undrafted.
Lipon was passed over by every team in the last two drafts, but the 19 year-old has not let that phase him. He continues to improve his play and that hard work has finally paid off with a spot on Team Canada. This year, Lipon already has 22 goals and 57 points, good for third in the WHL. But on Team Canada, his aggressive play will be just as important as his offense. After getting 111 penalty minutes last year, Lipon already has 46 this year. Although he will need to be disciplined while on Team Canada, he will also provide an intimidation factor that the other top players won't be able to do. Lipon has earned his spot on this team and you can expect him to make a statement at this tournament.
4. Ryan Murphy- Kitchener Rangers (OHL) and Carolina Hurricanes.
The third try proved to be a success for Murphy. After being cut the last two years, Murphy will finally get his chance to represent Canada on the big stage this year. Fans will be instantly reminded of Ryan Ellis when they see Murphy on the powerplay, a small but skilled defenceman who can provide a ton of offense. It will be interesting to see how much non-powerplay time Murphy gets as he is prone to turnovers and bad defensive decisions. But his skill with the puck will be exciting and the fact that he has finally made it after three tries could be the fuel he needs to be an all around player.
5. Ryan Nugent-Hopkins- Oklahoma City Oil Barons (AHL) and Edmonton Oilers
Hopkins is one player Canadian fans are very familiar with. He became an NHL star last season after finishing with 52 points including 18 goals in 62 NHL games. However, with the lockout still in effect, Hopkins has been playing in the AHL, where he has continued to dominate at a point per game basis. Hopkins was the first overall pick in 2011, but unlike MacKinnon, he failed to make this team as a 17-year old. Now Hopkins is back, with his NHL experience and the drive to achieve what he couldn't in 2011, the chance to play in the World Junior tournament. As team captain, Hopkins will be expected to lead this team to Gold, and his star-powered offense could be just what Canada needs to win.
Love Reading About Hockey?

Subscribe to keep up-to-date with the latest and most interesting hockey news!
| | |
| --- | --- |
| | We hate spam just as much as you |