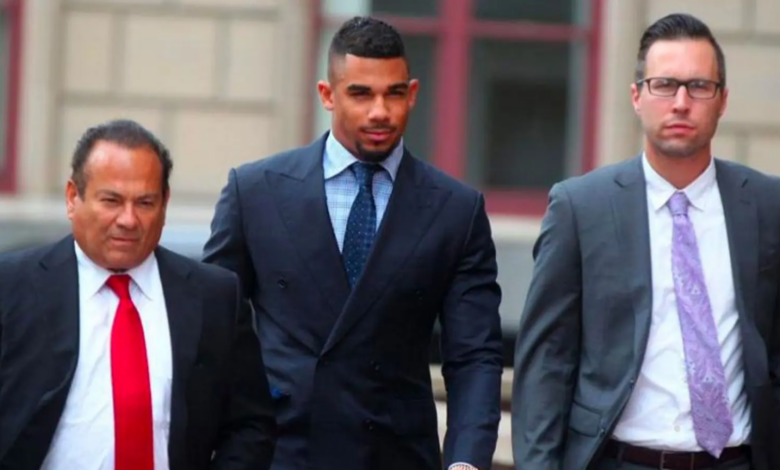 Evander Kane declared bankruptcy after accruing millions in debt, and despite numerous people clamoring for his money, Kane seemed to be able to discharge all of his debts.
For the past two years, Evander Kane has dealt with court appearances related to his bankruptcy. After becoming deeply in debt due to a gambling addiction, Kane filed for bankruptcy.
The information below was provided by Kane's attorney, Stephen Finestone, on the case:
"Evander is obviously pleased with the outcome and believes the decision vindicates his right to a financial fresh start through the bankruptcy process. A lot has been said in the press and the public about the allegations against him, but a trial in court has a way of bringing forward the facts."

"Now that the issue has been decided in Evander's favor, Ms. Parker can proceed with her attempt to prove that she has a claim that should not be discharged."
Kane's ex-girlfriend Ms. Parker is suing him for $3 million over the abortions he allegedly forced her to have.
Kane claimed to have only $10 million in assets and $28 million in debt at the beginning of the whole thing. Even though Kane's gambling addiction is to blame, we cannot hold him as heavily responsible as some have. Addiction is a disease, and Kane utilized this as his vice to cope with whatever was happening in his life at the time.
The Judge had the same opinion, saying that he thought Kane had attained justice and had been released from his debts.