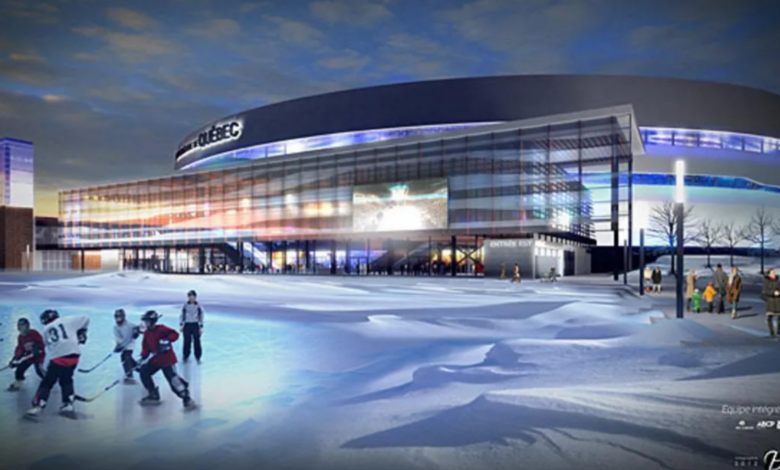 Hockey fans in Quebec City have been yearning for the beloved Nordiques to come back since they left over 20 years ago.
Today, hope is being reignited to see the blue jerseys once again strutting the NHL rinks owing to the intriguing remarks of former defenseman Philippe Boucher.
When Boucher recently made an appearance on Jean-Charles Lajoie's TVA Sports show, he revealed that approximately a year and a half prior, he had a meeting with an unknown NHL executive in a Florida airport who assured him that everything was in order for Quebec to rapidly receive its Nordiques back.
"He told me, 'Phil, I believe it. The checks are ready, there is more than one group that is capable of bringing a club to Quebec. There's a lot of money in Quebec City, more than the world thinks. There are people who are ready to do it, and it's going to happen in the next two years, or it won't happen. We're talking about 14 months ago, he's someone I respect a lot.

I still believe in it, but it would have to happen soon."
Boucher made some very insightful remarks, even joking that the Nordiques wouldn't be restricted to the role of the inferior team if Quebec City were to rejoin the elite group of NHL teams. He also emphasized that Quebec City has greater financial resources than one may imagine.
"We're going to sell dressing rooms, there are businesses that are doing very well," he said. Include the Beauce in this, there is a lot of money and companies that are doing well in Beauce, there are plenty of people I know from Rimouski who have season tickets for the Canadiens, do you think there would not be any in Quebec City? Add the Saguenay to that… we have a market for it. We would have nothing to envy to Winnipeg or Ottawa.

There's more than one group ready to write the check, all we need is the green light from the National League and we've been waiting for it for a few years."
Even though words like this might make even the most pessimistic person hope, it is still doubtful that the Coyotes would relocate to Quebec City anytime soon.
However, given the current climate, just knowing that Quebec City has the financial resources to finance an NHL franchise is encouraging, and we can always hold out hope that the Nordiques will one day return to play on NHL ice.
«Je ne m'emballe pas, je suis réaliste, mais le réaliste en moi me dit qu'on est prêts» – @Booboo4343 à @jic_tvasports : https://t.co/BC1xNghuE6

— TVA Sports (@TVASports) May 17, 2023