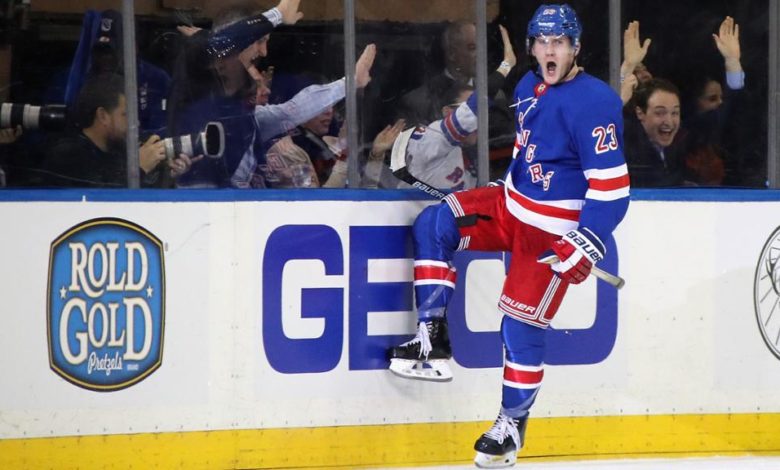 Fox finished second among defensemen with 47 points (five goals, 42 assists), one behind Tyson Barrie of the Edmonton Oilers. He was plus-19 in 55 games and led the Rangers in average ice time per game (24:42), more than three minutes more than defenseman Jacob Trouba, who was second (21:29).
"There's definitely too many people to thank just from growing up, youth hockey coaches, skill coaches, skating coaches, everyone who helped me get to this point," Fox said. "Of course, the Rangers organization just allowing me to play and giving me the opportunity, of course my teammates. It's an individual award, but without those guys none of it's possible."
Hedman and Cale Makar of the Colorado Avalanche were the other finalists for the award, which is given annually and was voted on by the Professional Hockey Writers Association before the Stanley Cup Playoffs began.
Fox led Rangers defensemen in power-play ice time per game (3:45) and shorthanded ice time per game (2:36). He scored 23 power-play points, second at the position behind Victor Hedman of the Tampa Bay Lightning (24), blocked 102 shots, and was third in takeaways (38).
A first-time finalist for the award, Fox is the fourth different Rangers player to win the award and first since Brian Leetch in 1996-97. Doug Harvey (1961-62), Harry Howell (1966-67) and Leetch (also 1991-92) are the others.
Fox grew up on Long Island in Jericho, New York.
"It's definitely special to have my friends and family come see me play," Fox said. " … I'm just thankful to have this opportunity."