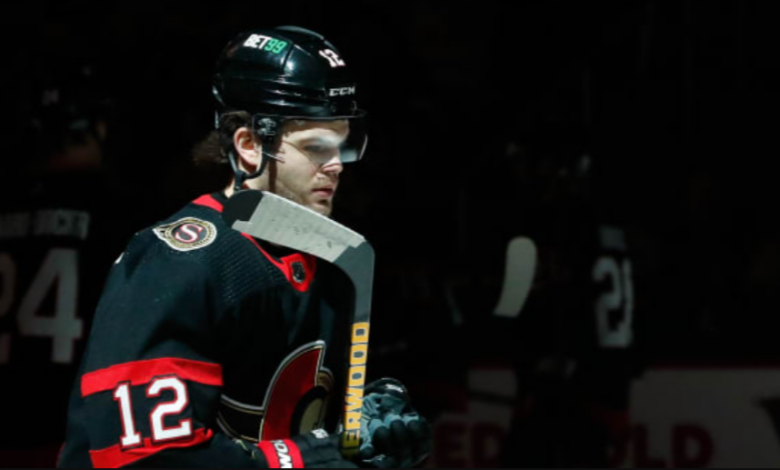 Elliotte Friedman, an NHL insider for Sportsnet, just provided a significant update on Ottawa Senators player Alex DeBrincat, which has Sens supporters feeling a little uneasy.
Friedman claims that the Senators are looking at trade possibilities for DeBrincat, who will become a UFA next summer and will be an RFA this summer without a contract.
More by Friedman:
There is word Monday afternoon that the Ottawa Senators have begun examining the trade market for winger Alex DeBrincat.

One source referred to it as "Ottawa's due diligence," as, according to multiple people, DeBrincat recently indicated he wished to wait until the completion of the Senators' ownership saga before thinking of committing to a long-term extension. Even if the Senators pick a new owner in the near future, there's still the sale-closing process — which will take time.

DeBrincat needs a new contract for 2023-24. He is one year away from unrestricted free agency.

As a result, the team is considering all options, everything from taking him to arbitration to a trade. With the NHL Draft 23 days away, the Senators absolutely need to know what could be available in exchange. (Neither GM Pierre Dorion nor agent Jeff Jackson would comment to Sportsnet.)

DeBrincat was fourth on the Senators in goals (27) and points (66) in 2022-23, but is one year removed from the second 41-goal season of his career. No doubt, there will be plenty of interest.

– Elliotte Friedman
Whatever the Senators decide to do with DeBrincat this offseason, it is obvious that it will have a significant impact on the team's present and long-term prospects.
DeBrincat, 25, recently completed a three-year contract that paid him $6.4 million. He recorded strong scoring numbers in his first year with Ottawa, but he was still shy of the marks he set with the Chicago Blackhawks in 2021–22. Even though he had a career-best season of 41 goals and 78 points with the Blackhawks in 2021–2022, he only managed 27 goals and 66 points with the Senators in 2022–203. While it's true that Patrick Kane wasn't playing on his wing, he still received top billing in Ottawa.