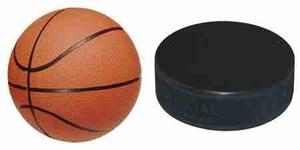 The comparison between basketball and hockey is an overused and somewhat clichéd one. Whether it's the comparison of the star power on the stands (which the NBA has a slight edge over), the physicality of the sport (which undoubtedly the NHL reigns supreme), or the toughness of their athletes (a case can be made for either sport; running for however long a basketball game is can be comparable to skating 1-minute shifts while trying to fend off the opposite team), each league has something to offer for everyone.
As a sports fan, my bias is clearly towards hockey, with football (at the risk of catching some flak, the real one, where you actually kick the ball for the duration of the game) and baseball trailing closely. Given, if any sport is on TV, I will probably watch it, and I make it a point to familiarize myself with whatever physical competition happens to be the hot topic to justify my status as a sports fan. I feel that in order to be a complete sports writer, the versatility to at least competently discuss more than one sport is an absolute asset to any publication.
Alas, this is Hooked on HOCKEY Magazine, not Hooked on Sports (although if it was, we'd have to come up with a slightly swankier name); but I want to take a minute to discuss a headline that has been bothering me for a couple of days, and put it into a context that is relevant to hockey fans.
For those of you unfamiliar with the rumblings over at the NBA, reigning MVP runner-up and self-appointed regent of basketball, LeBron "King James" James has decided that after 4 very successful seasons with the Miami Heat, he would return to his hometown team, the Cleveland Cavaliers, whose success has been, to put it politely, limited since his very public and messy departure in 2010. To sum it up, under LeBron's leadership, the Miami Heat reached four consecutive NBA Finals, winning the middle two. While King James abdicated his throne in Cleveland, the Cavaliers finished 15th, 13th, 13th, and 10th in the 15-team Eastern Conference, landing them in draft lottery positions year after year.
With a franchise used to having a strong backbone in LeBron James to suddenly collapse after the departure of said backbone, the focus of this franchise has been a slow, tedious rebuild, as they drafted Kyrie Irving in 2011 (1st overall), Dion Waiters in 2012 (4th overall), Anthony Bennett in 2013 (1st overall), and Andrew Wiggins in 2014 (1st overall). Hockey fans know better than anyone that 1st overall draft picks, while highly touted, can certainly be a big bust (Alex Daigle anyone?), with Anthony Bennett earning the moniker.
Going into the 2014 draft, the Cavaliers were unwilling to trade away their first overall draft pick to land highly touted Canadian prospect Andrew Wiggins, who created a media frenzy in the Great White North every time the Kansas Jayhawks played (still working on what a Jayhawk actually is). The Cleveland Cavaliers were a franchise looking for a promising future, without the knowledge that LeBron James would opt out of the final year of his contract with the Miami Heat to sign with them.
Long story short, basketball things happened, and LeBron James reached out to Minnesota Timberwolves power forward (probably a less indicative description than in hockey) Kevin Love to join him in Cleveland the same way he not-so-secretly agreed to play in Miami with Dwayne Wade and Chris Bosh, and the news started swirling that now the Cleveland Cavaliers are willing to trade Andrew Wiggins for Kevin Love. I promise you that this is the most I'll ever talk about basketball here.
LeBron James is perhaps in the prime of his career at age 29, perhaps with maximum 5-6 years before fizzling out and deciding to play baseball in the minor leagues after making a movie with Bugs Bunny (the measure that you've had a good career, so I'm told); however, if he is as good as he think he is, he certainly seems to possess the sweet aroma of an early summer pansy. He's supposed to be a leader; one who carves young, unproven talent, into magnificent scoring machines that get unexpectedly invited onto the first line of your country's Olympic team.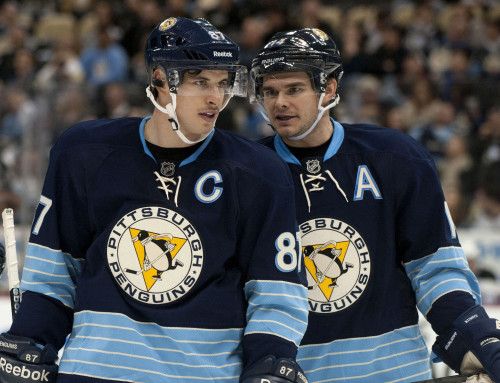 One can assume that LeBron is behind the Cavaliers' sudden willingness to trade away Wiggins for some proven talent in order to be able to plug more than his ears with his championship rings, undercutting the position that he had as a leader. Imagine Roberto Luongo not only demanding a trade, but also "suggesting" his top defensive pairing as well as a couple powerplay lines.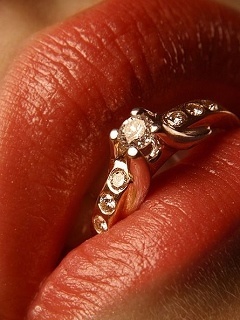 Moreover, the short-sighted quest to earn a championship banner could seriously sacrifice the future of the franchise, depending on whether Wiggins proves to be justifiably number one or becomes another draft bust, although playing with a "top caliber" player like LeBron certainly wouldn't hurt.
Let's look at it this way:
Alexander Ovechkin, arguably a great player currently in the NHL, decides that he's fed up with not winning a single Stanley Cup and carrying the team in Washington; publicly demands a trade or opts out of his contract to go play in a slightly more temperate climate, convincing his buddies Ilya Kovalchuk and Evgeni Malkin to come out of retirement and demand a trade respectively, to the Florida Panthers after getting chummy at the Winter Olympics. While with the Florida Panthers, the Washington Capitals absolutely tank and earn high drafts, which they use intelligently according to many pundits, following the "Pittsburgh model" (though don't tell Brian Burke, he's rather pugnacious about it).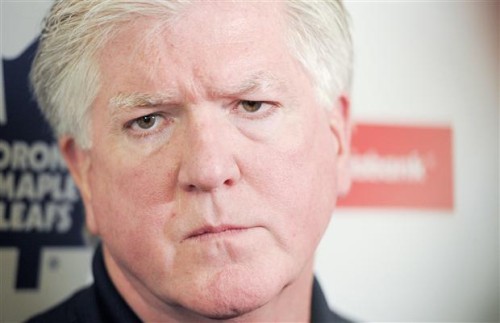 After a couple championships and a very close loss in the finals to, let's say Anaheim or Dallas (though you can imagine literally any Western Conference team, but this is my fictional scenario, not yours), Ovie and company decide to go their separate ways, and the Great 8 returns to Washington, except with an embarrassing wealth of young, potential talent. Not wanting to return to his prior arrangement of carrying the team and showing youngsters the ropes, he "suggests" that the Capitals bring in Corey Perry, because he really needs help scoring.
I'm sure athletes have players that they would absolutely love to play with, whether current or past, but having the gall and the power to dictate what the GM and head coach do seems a bit like breaking rank, no? By bowing down to LeBron and his demands, the power balance has clearly shifted in King James' favor.
As much as I am against exploitation and overworking athletes, the current power hierarchy is set because it works. If LeBron James wants to run an NBA team, let him buy his own, that way he could satisfy his me-first mentality that goes by the wayside with a strong team-oriented sport like hockey.