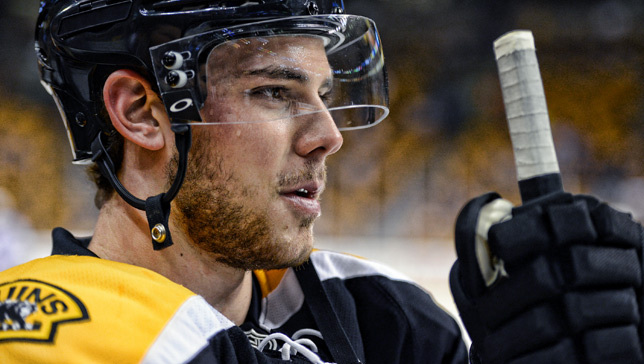 According to multiple sources (TSN's Bob McKenzie and CSNNE's Joe Haggerty among others), the Boston Bruins have been listening to trade offers for 21-year-old forward Tyler Seguin. Despite a relatively disappointing postseason, Seguin is just three years removed from being the #2 overall pick in the draft, and has shown the flashes of brilliance that made him Boston's best offensive weapon in 2011. The Bruins would almost certainly ask for at least a draft pick in this year's deep first round, and with the draft less than a day away, any move for Seguin (if it happens) is likely to come down sooner rather than later. Could the Bruins trade Seguin? Absolutely. Should they trade Seguin? That's up for debate.
THE CASE FOR TRADING HIM
Seguin has a $5.75 million cap hit annually until the 2018-2019 season, and last year his play just didn't back that number up. At times, Seguin looked lost offensively, scoring just 16 goals in the 48-game season. That's not the kind of production the Bruins expect out of him. There's no other way to put it: the Bruins need Seguin to be better, and instead they got a season where Seguin's game did not improve from the year before. The Bruins are also looking to clear some cap space in order to sign both Tuukka Rask and Patrice Bergeron to long-term deals, and moving Seguin would free up some money.
But what could the Bruins get back in a trade for Tyler Seguin? Despite his lackluster year, it's unlikely the Bruins would take anything less than a top-ten draft pick in this year's draft plus another all-star level forward. For those that think Seguin just isn't a good fit in the Bruins' system, an offer like that seems too good to pass up. Rumors are that the Tampa Bay Lighting are interested in Seguin, and they have the #3 overall pick to bargain with.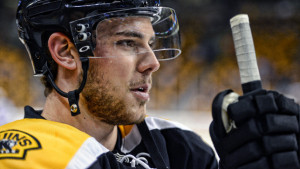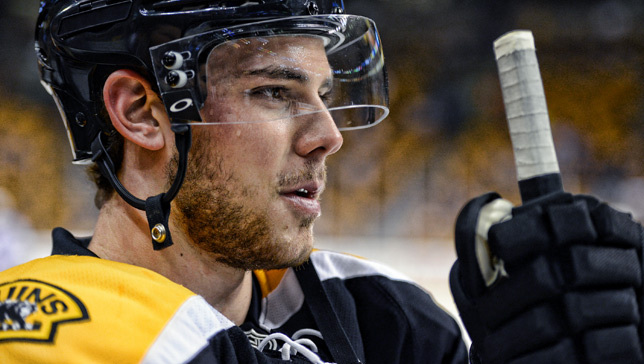 THE CASE FOR KEEPING HIM
Tyler Seguin is just 21 years old, and while his last season was disappointing, it's way too early to give up on the kid. Despite his performance in 2013, Seguin has helped his team reach the Stanley Cup Finals in two of his three years in the league, including a 2011 championship during his rookie year. The Bruins are already short on offensive talent (especially if the rumors are true about forward Nathan Horton moving on), and without Seguin, Boston could struggle to score goals. Seguin is arguably the purest offensive talent currently on the roster for the Black and Gold, and this is a team that's built to win now. Trading Seguin could mean taking a step back.
While this year's draft is supposed to be stocked with talent, it's important to keep in mind that each player drafted is somewhat of an unknown commodity. And Bruins GM Peter Chiarelli hasn't exactly been fantastic in the draft since he came to Boston. Outside of defenseman Dougie Hamilton and Seguin (who some fans want shipped out already), Chiarelli hasn't drafted anyone that's made any impact at the NHL level since he's been in Boston. Jordan Caron might be the closest, but he was unable to beat out Kaspers Daugavins and Carl Soderberg (who had played all of six NHL games) for a roster spot when the Bruins were hit with injuries. Trading Seguin for a pick might not net anything substantial.
There's a case to be made for both trading and keeping Tyler Seguin, and we'll have our answer soon enough. The draft is less than 24 hours away in New Jersey, and if Seguin is on the move, someone will have to give up a top-ten pick. That price tag might be too high for Seguin, and only time will tell if that might be a blessing in disguise for the Bruins.