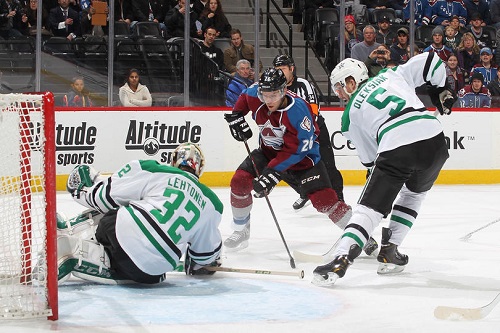 Despite recent losses, the Colorado Avalanche are still a powerhouse. Solid offense with talented goaltenders in net will do that for you. Take a deeper look at our forwards and one guy will stand out, but you may be surprised at who it is.
It's Paul Stastny.
He's one of the leaders in points, not only on the current roster but also in franchise history. However, critics are still calling to trade him.
I get it. He's not a Duchene-type scorer where he's constantly putting the puck in the net. This tends to make people skeptical about his talent. With Stastny, it comes down to his consistency and being in the right place at the right time.
Even as a Denver Pioneer, he wasn't the type of forward to constantly be taking shots, but he was always there to set it up and get the assist. That urgency and commitment to be in front of the net is what makes him an amazing guy on the ice.
Also consider his leadership. This season, the Avs are all about tradition, and that tradition lies within Stastny, as he's one of the groundbreakers for the second generation of the Avalanche. Starting his professional career in Denver in 2006, it would only make sense that he retires an Av as well. In addition to being an alternate for Colorado, he was the captain of Team USA at Worlds last year where he lead the team to a bronze medal underneath newly fired Avs Head Coach Joe Sacco.
Staz is an underrated asset to the Avs that was overlooked before Patrick Roy stepped in as head coach, despite his ability to get the puck to where it needs to be to get in the net.
Keep Stastny around for the long haul. This guy is not only committed to the game, but this organization too, a type of attitude essential for the Stanley Cup attitude team that Roy is looking for.