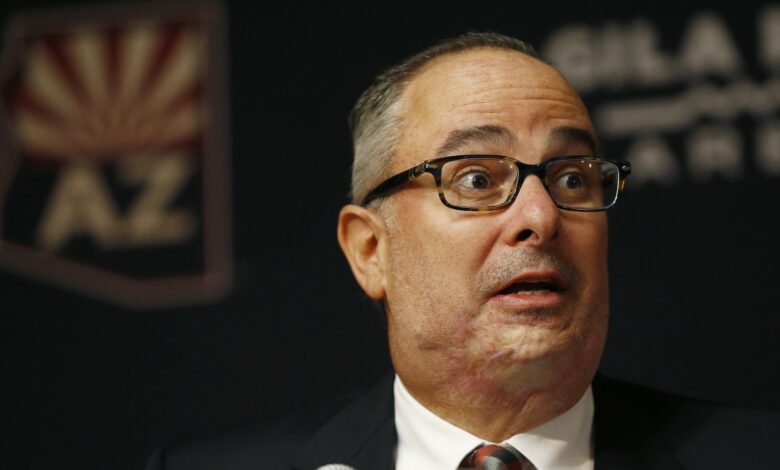 The co-owner of the Arizona Coyotes, Andrew L. Barroway, was detained in Colorado on Thursday night on suspicion of domestic abuse. Barroway was consequently placed on indefinite suspension by the NHL on Friday as a result of his arrest, the organization said in a statement.
NHL statement regarding Coyotes' minority owner Andrew Barroway: https://t.co/Z7kpeQAXpo pic.twitter.com/Ba6NvGtBJO

— NHL Public Relations (@PR_NHL) March 24, 2023
The NHL has confirmed Arizona Coyotes minority owner Andrew Barroway has been arrested in Colorado on a felony strangulation charge.
He also reportedly faces a misdemeanour third degree assault charge, the Aspen Daily News reports.https://t.co/TFxsVm1ZY4

— Rick Westhead (@rwesthead) March 24, 2023
Barroway was detained in Colorado on suspicion of felony strangulation, the NHL has confirmed.
The Aspen Daily News reports that Barroway was detained at a downtown hotel on suspicion of criminal strangulation. According to the police complaint, the hotel manager allegedly overheard screams coming from Barroway's room.
They claim that Barroway has been given a court order preventing him from drinking or speaking to his wife unless it is about their kids. Due to an incident of "domestic violence," the co-owner was arrested.
In 2014, Barroway acquired a majority stake in the NHL hockey team. Later, in 2019, billionaire Alex Meruelo acquired a 95% share in the group. The following statement was made public by the Coyotes:
"We are aware of the allegation regarding Mr. Barroway and we are working with the League to gather more information. When we have enough information, we will have an appropriate response. Until the investigation is complete, we will have no further comment."
More to come as the story develops.