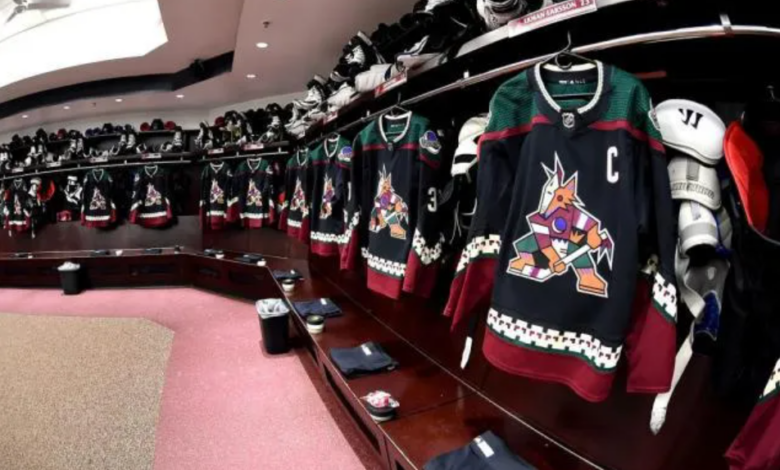 More allegations have surfaced against the Arizona Coyotes, this time coming from players, on top of every other legitimate and more important problem with the team, primarily the fact that they are a professional team without an arena.
Recent sources state that Coyotes players have filed grievances against the organization for allegedly breaking the CBA's travel and hospitality clauses. The players' main complaints are listed expressly in the complaint as being related to poor travel, housing, and logistics.
Look like the Yotes were staying in 3 star hotels and flying economy pic.twitter.com/FzmIA56xta

— Editor in J (@Account4hockey) May 21, 2023
The Coyotes are currently not operating like an NHL team in any way after being recently evicted from their former venue due to unpaid rent, moving to a university arena, and then having their proposed new permanent home in Tempe vetoed by a referendum. The tweet above made fun of the fact that the team flies economy and stays in budget accommodations, although it's possible that's the reality.
Due to circumstances like these, their most recent first-round draft pick, Logan Cooley, decided to stay in school rather than turn pro, citing fears about the team's future.
As usual, it appears Gary Bettman will make every effort to keep the team in Arizona for the foreseeable future, even if they continue to play at Arizona State University. Earlier reports suggested that relocation this summer was possible, to a new NHL location such as Houston, Salt Lake City, or Quebec City. For the time being, the Coyotes will spend the upcoming season at Mullet Arena.